Year 13 Geography field trip and data collection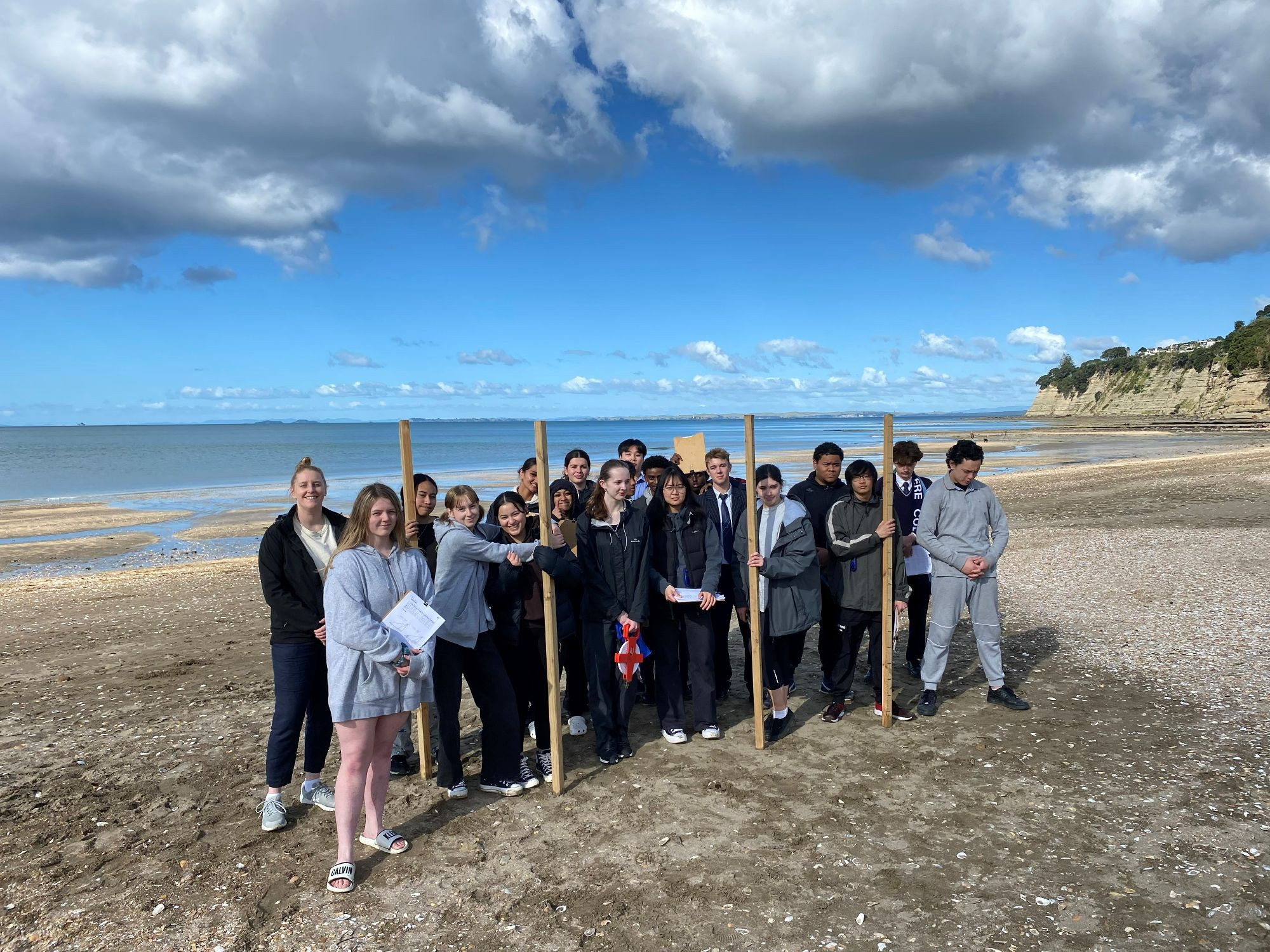 Embarking on a hands-on adventure, our Year 13 Geography students recently embarked on a field trip aimed at collecting data for their 5-credit research internal assessment, with a keen focus on coastal processes.
The two-day excursion provided valuable insights into the different rates of processes at two distinct coastal environments. Beginning on Wednesday, August 16th, the students visited Muriwai Beach. The weather started sunny, but a sudden downpour tested their resilience. Despite the challenging conditions, the students effectively collected the required data, demonstrating their commitment to their research objectives.
Continuing their fieldwork on Thursday, August 17th, the students visited Long Bay. The weather cooperated with clear skies and sunshine, facilitating comparative data collection. This hands-on experience allowed them to observe and analyse the variations in coastal processes between the two locations. This project not only refines their research skills but also aids in understanding the processes of our coastal environments and contributes to the understanding of their external topic. The Year 13 Geography students deserve recognition for their diligence and adaptability during the field trips. The data they gathered will contribute to a more comprehensive understanding of coastal processes.