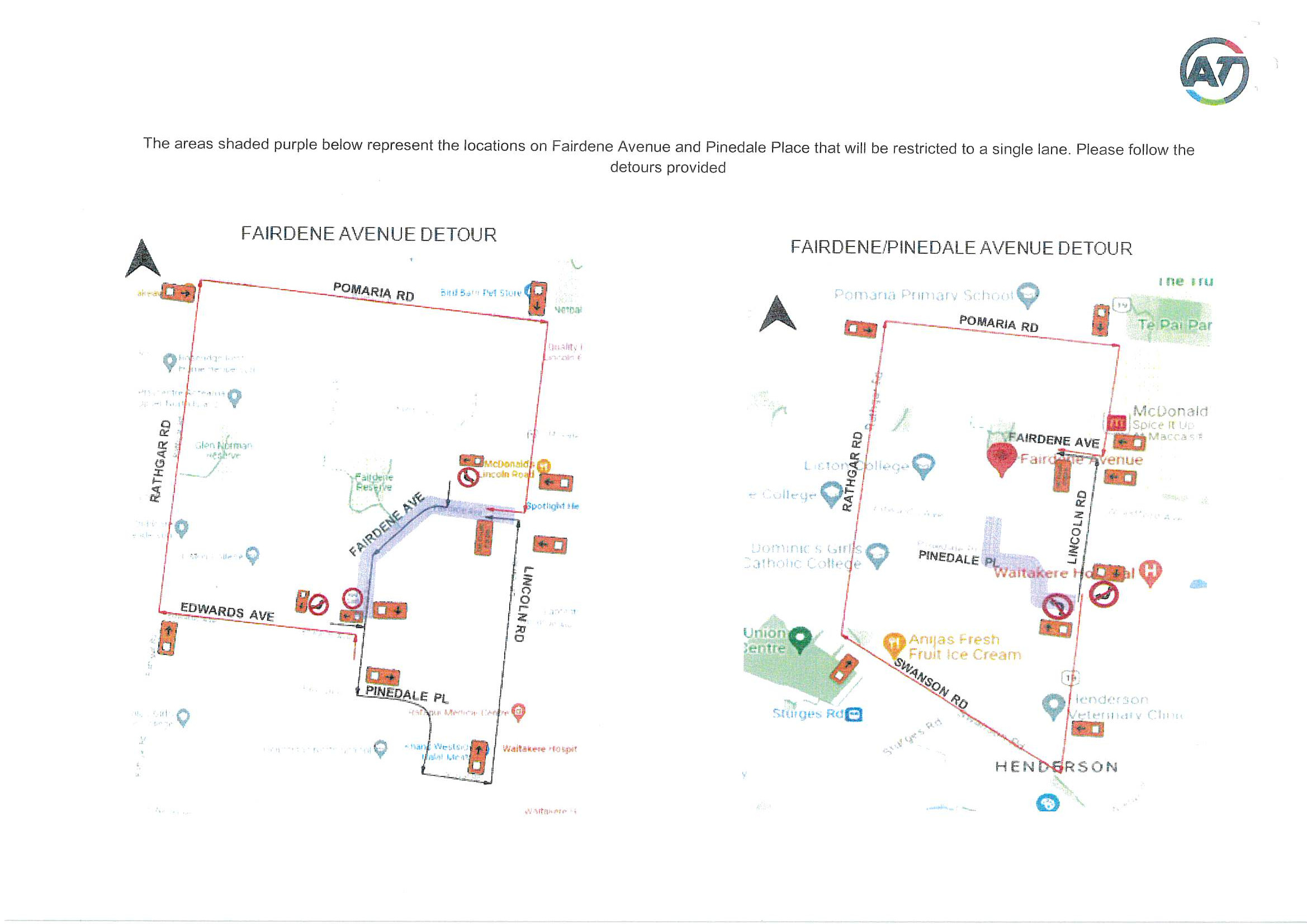 Auckland Transport is delivering this project on behalf of the Henderson Massey Local Board. The works will start on or shortly after Tuesday 29th of August, and will take up to two months to complete, weather permitting.
Contractors will be working to minimise disruption throughout the works and hope to complete the works near schools as much as possible during the September school holidays.
The changes planned:
Installing speed bumps in Norval Road, Pinedale Place, Fairdene Ave, Kingsdale Road and Longburn Road
Upgrading the School Kea Crossings outside Henderson North Primary on Norval Road, and the back gate of Henderson Intermediate on Fairdene Ave, to raised pedestrian crossings.
A red paint treatment across the entrance from Lincoln Road of both Norval Road and Fairdene Avenue to mark the entrance of a lower speed zone.
This project is being funded by the Henderson-Massey Local Board Transport Capital Fund. You can see more about the work in Henderson supported by the Local Board HERE