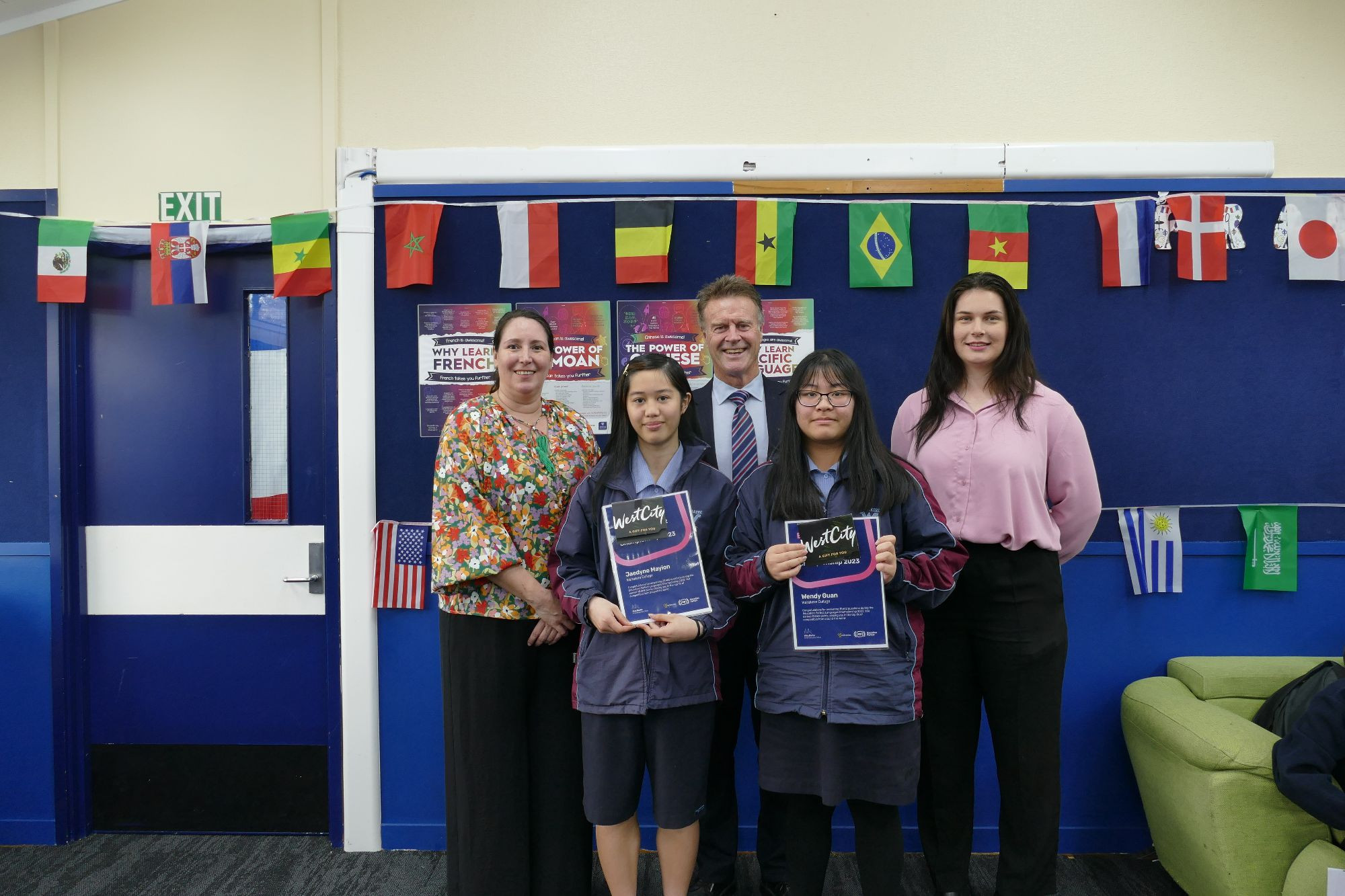 Today we celebrated the Top Language Awards winners for the year. These students competed in 2 competitions; The World Languages Competition and the NZ Languages Competition.

Our Waitākere College students have stepped it up this year and showcased their amazing multilingual abilities. They enabled us to achieve 52nd in the World with 2530 schools competing - up from 80th last year. We also achieved 4th in New Zealand with 580 schools competing - up from 5th place last year.
World Languages Award Winners 2023
First Name Surname Award
Jaedyne Mayion Elite
Wendy Guan Elite
Jazmyne Mayion Emerald
Tracy Zhou Emerald
Kevin Lim Emerald
Kalita Tautaiolevao Gold
Charley Ridling Gold
Devanshi Kumar Gold
Kashvi Kumar Gold
Sophie Lim Silver
Helen Kasung Silver
Aarac Winslade Silver
Christina Pritchard Silver
Ilyaas Noor Silver
Cy Florendo Silver
NZ Languages Competition Winners
First Name Surname Award
Tracy Zhou Emerald
Sophie Lim Emerald
Kevin Lim Emerald
Risha Singh Gold
Lisa Uth Silver
Paras Patel Silver
Sina Nay Silver
Naomi Prawito Silver
James Blackledge Silver
Jaedyne Mayion Silver
Kashvi Kumar Silver
Ryza Palecpec Silver
Ilyaas Noor Silver
Next year, we are looking forward to improving yet again and maybe even reaching number 1!
Year 9 French won also won class of the week as they were the top language class in the school throughout the competition.