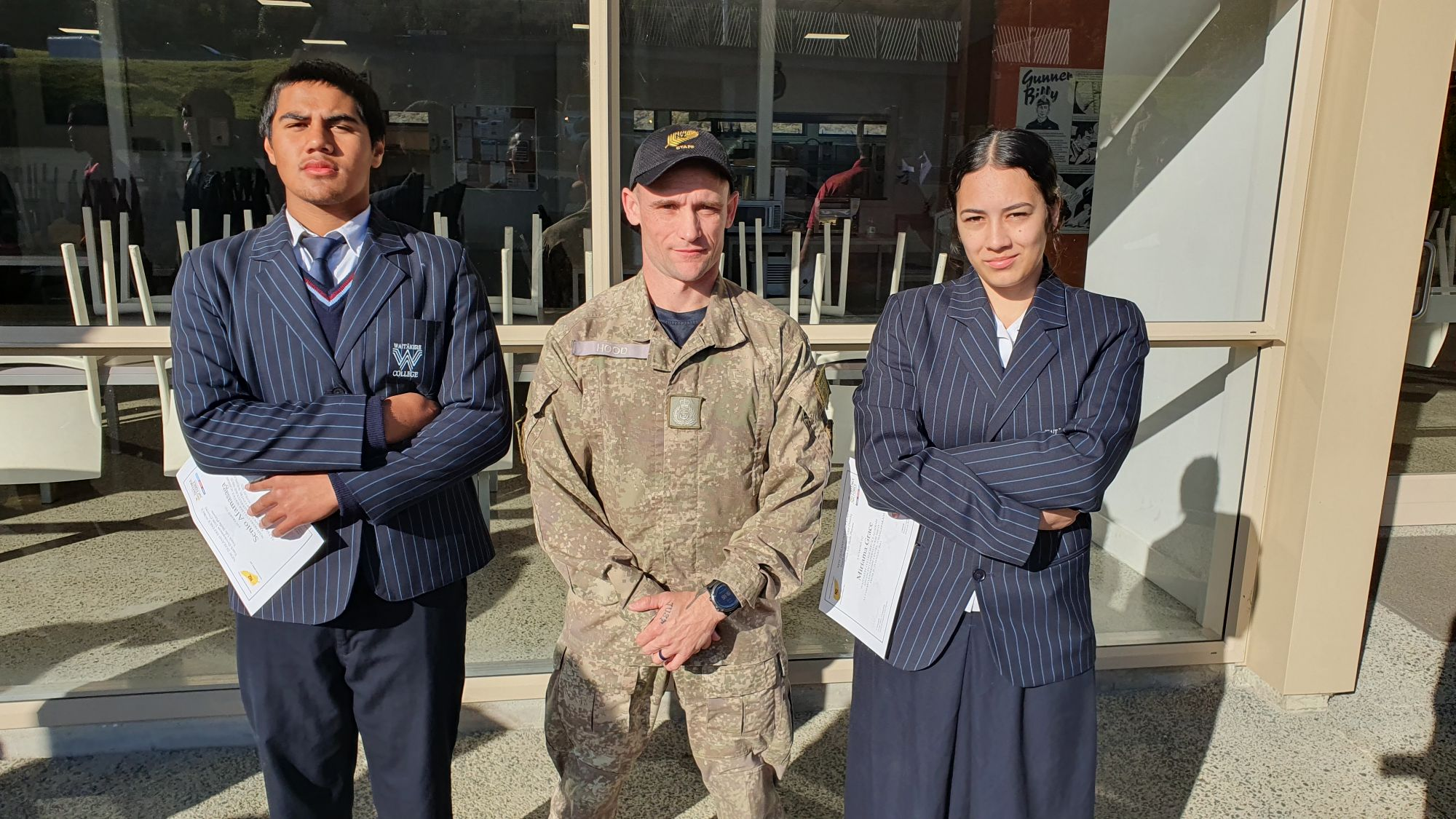 Congratulations to Senio Afamasaga and Miriama Grace who attended and passed the Services Academy Advanced Leaders Course which was run at the Navy Leadership Centre at Whangaparoa.

This leadership course focuses on 'functional leadership' and enhancing skills that were taught at the Basic Leadership Course which was held earlier in the year at Whenuapai Airforce Base. The course is physically and mentally demanding and sees students constantly moving between classrooms and outdoor settings to be assessed by Defence Force trainers.
This week Senio and Miriama have been testing those skills at school in preparation to lead a team at the Service Academy Adventure Challenge in Cambridge.
Photo from left to right Senio Afamasaga, Chief Petty Officer John Hood, Miriama Grace.