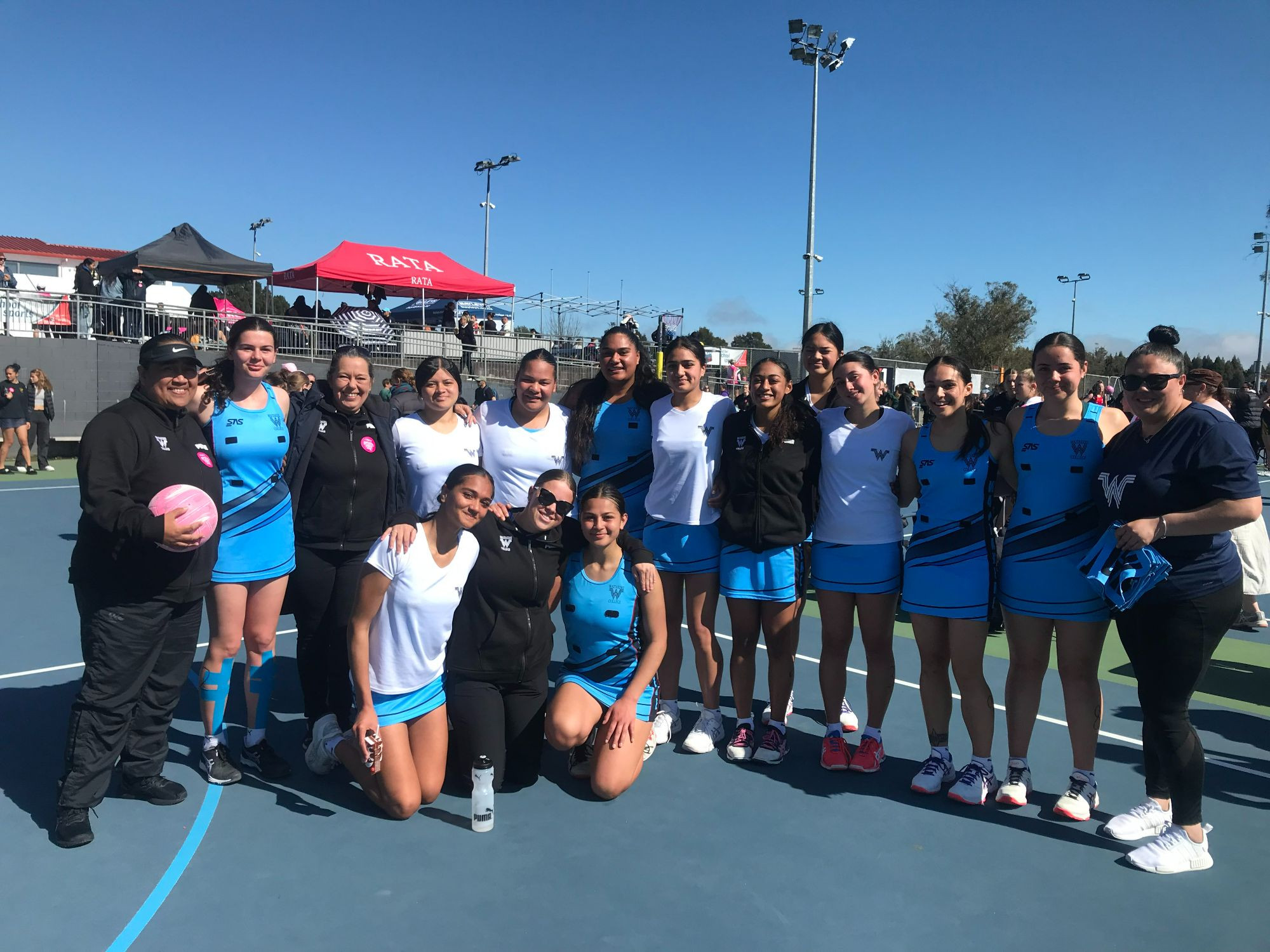 Our outstanding Premier Netball Team competed in the Upper North Island Secondary Schools (UNISS) Netball competition over Winter Tournament Week which was held in Hamilton.
They achieved 6th place and have now qualified for Nationals! This is an outstanding result and shows their consistency at the top level of Netball in NZ. 9th place in 2022, 2nd in the Wider Auckland West Competition (WAWC) and now 6th this year in UNISS.
UNISS was not held in 2020 or 2021 but in those years they won WAWC and were also Runners Up.
The talent, hard work, discipline, huge whānau and college support for these young athletes has paid huge dividends as they grow and compete in this sport.
Well done to each and every one of the girls in the team, their coaches and managers, family and whānau on this great sporting journey.
Good luck for the upcoming Nationals.
Congratulations also go to Keziah Ripley-Cowan for being named in the UNISS Div 1 Tournament Team!