Last week, we had a fantastic time celebrating the Tongan language and so much of our culture!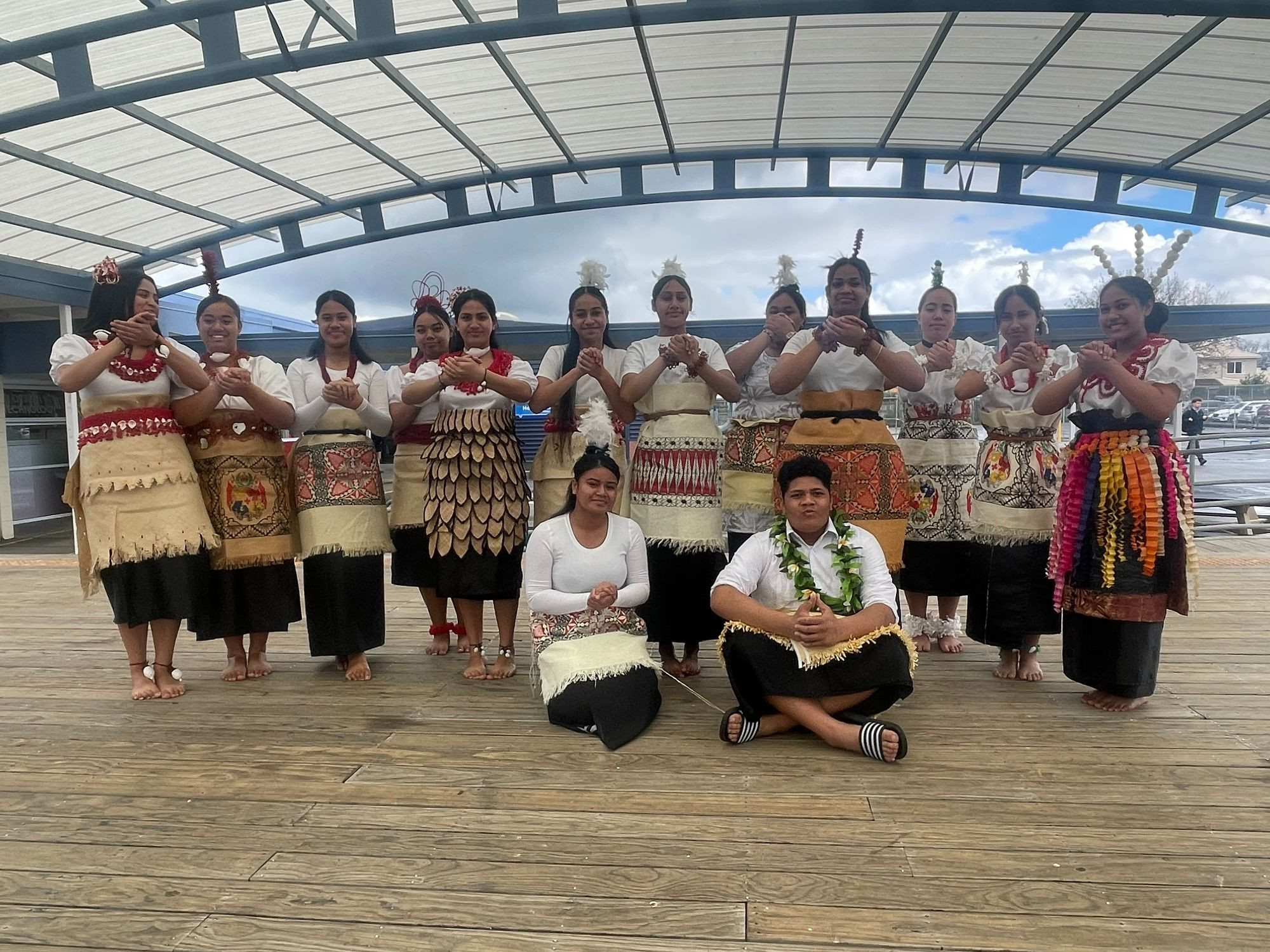 Malo e lelei!

The theme for this years Tongan Language Week was "E tu'uloa a e lea faka-Tonga, o ka lea'aki i api, siasi (lotu), mo e nofo-a-kainga"
The Tongan language will be sustainable if used at home, church and the wider community.
We started the week off with The Tongan flag-raising ceremony led by our Service Academy Year 12 - Akanesi Fonua.
Throughout the week we had yummy Tongan Me'akai (food) provided by our students. You can't go wrong with a delicious cassava dish called Manioke, Lu Sipi - which is lamb in coconut cream then wrapped up in taro leaves and finishing the meal with otaia, a sweet fruit drink.
We had an awesome Tongan Faiva performed by students in front of a huge audience at school.
Each day students also created videos with Tongan words and phrases for staff and students to try out, this got a lot of likes and positive comments.
Thank you to everyone for helping to celebrate Tongan language and culture. Malo aupito to all the students involved in bringing together this fantastic week!

Ofa atu, Ms Itamua.