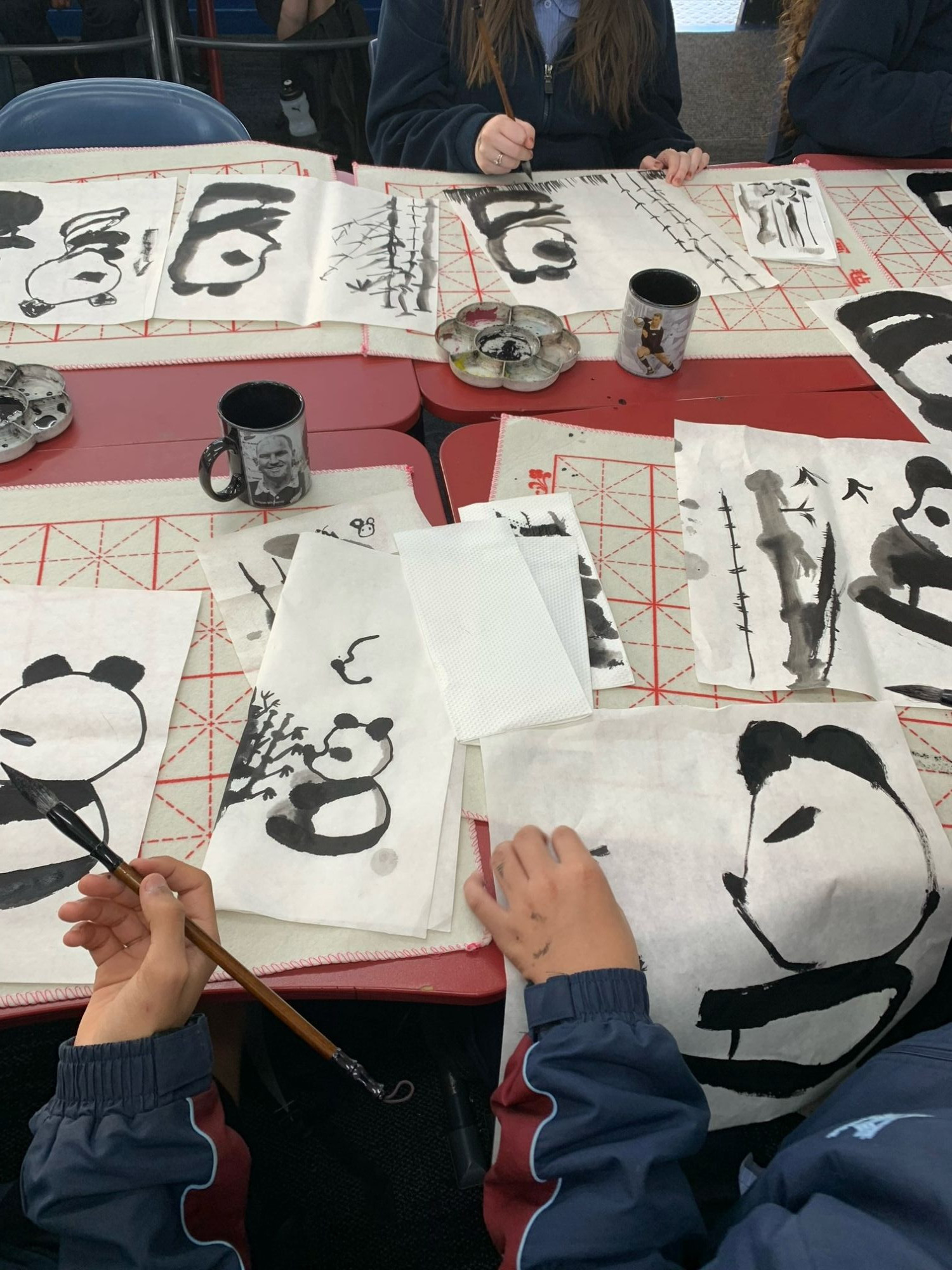 In a cultural journey that left our students inspired and intrigued, last Friday, September 8th, our Year 9 and 10 Chinese students had the privilege of partaking in a fun workshop on traditional Chinese ink painting. Thanks to the enthusiastic teachers from CNSST, provided to us through Tui Tuia Learning Circle, our young artists were treated to an unforgettable experience.
During this engaging workshop, our students had the unique opportunity to dive deep into the fascinating world of Chinese culture through the lens of ink painting. They explored the history, techniques, and symbolism embedded in this ancient art form, gaining an understanding of its significance. What's more, students had the chance to try their hand at creating their own pieces of art based on colourful fish and pandas. They left the workshop with a sense of accomplishment and also, a deep appreciation for the cultural richness embedded in Chinese ink painting.
We extend our heartfelt thanks to the Tui Tuia Learning Circle for helping facilitate this amazing workshop through CNSST and for their expertise and enthusiasm with our students. Keep an eye out for more exciting Chinese cultural adventures at Waitākere College as we go into Chinese Language Week next week!
- Miss Kate Storer and Miss Rachel Liu