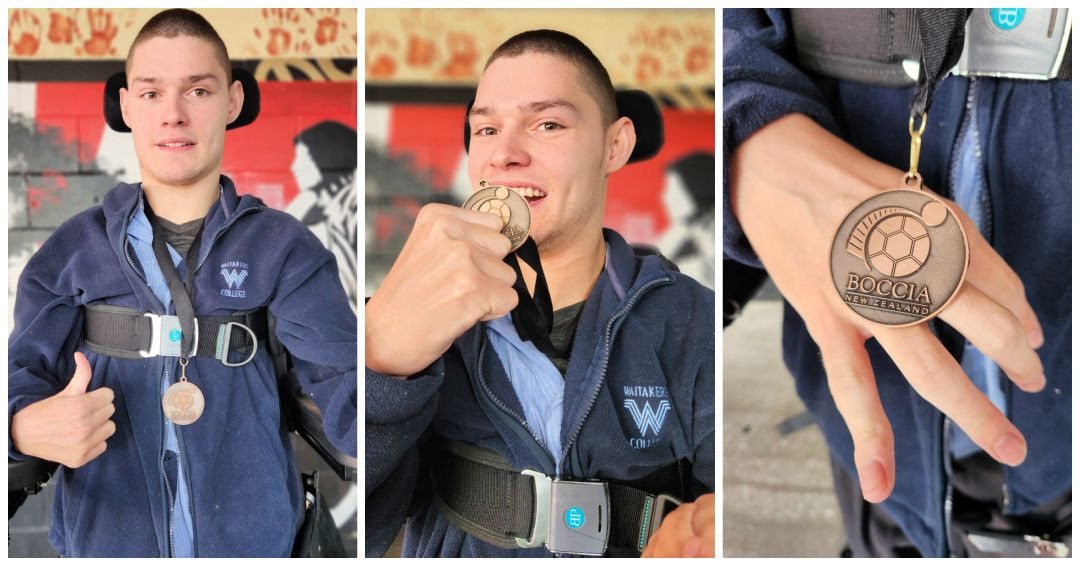 Last weekend Max Wymer competed in the Boccia New Zealand Auckland Regional Championship for 2023 played at Bruce Pulman Park in Takanini. This was Max's first regional competition and he placed third winning him the bronze medal.
Max is now preparing to compete in the Boccia New Zealand National Competition which will be held in Wellington in six weeks' time.
Congratulations Max, we are so proud of how hard you train and what a humble athlete you are. We look forward to following your progress at Nationals.