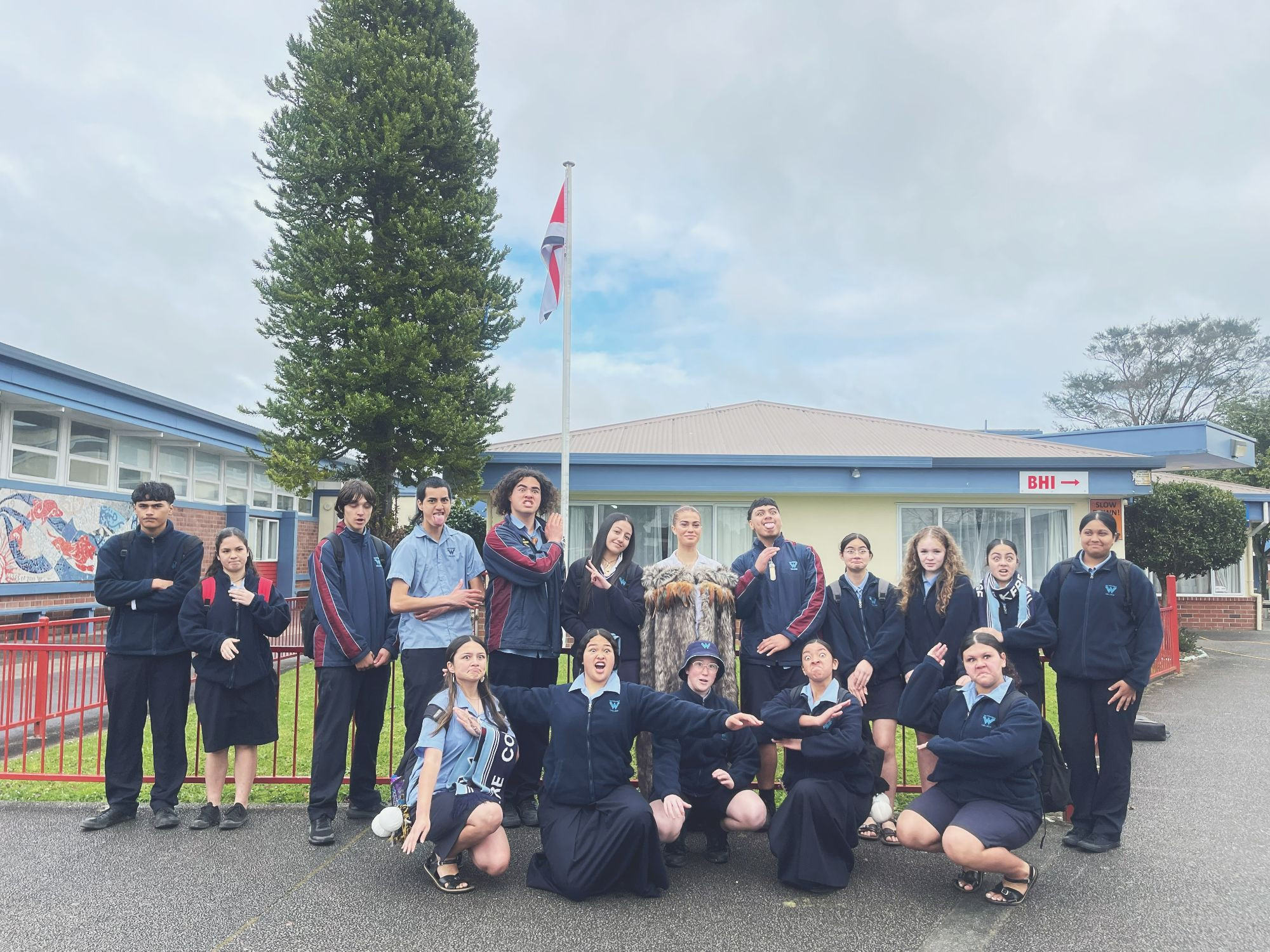 To commence Te Wiki o Te Reo Māori, the service academy marched out for the raising of the Tino Rangatiratanga flag alongside our rūmaki students.
Throughout the week, our rūmaki and te reo Māori class students hosted an activity each day during lunchtime. On Monday, students from 10TRR hosted a food fear factor versus Te Whānau Hainamana (Chinese). We had both Māori and Chinese foods that were definitely foreign to each team! It was close, but our Chinese whānau took the win!
On Tuesday, another fear factor was hosted where Te Whānau Hamoa (Sāmoan) participated against 10TRR students. Again, each opposing team found the kai incredibly unfamiliar, resulting in plenty of amusing expressions mixed with distaste, yet... Te Whānau Hamoa took the victory!
Wednesday, our rūmaki boys hosted a turbo touch game on the field, students vs students. It was a win for everyone that day!
On Thursday, 10TRR hosted the last fear factor for the week with Te Whānau Wīwī (French). This featured a fascinating array of dishes, prompting laughter and amusing reactions throughout the game. We found ourselves defeated once again with Te Whānau Wīwī taking the win!
On the last day of the week, to finish Te Wiki o Te Reo Māori, 10TRM hosted a game of Tapu Ae, students vs teachers in the school gym. This was so popular and it was great to see the gym was packed and full of life, the teachers were very competitive and so too were the kids! Ultimately, victory went to the teachers! All in all, everyone had an absolute blast!