These finalists are the teams that have achieved the highest marks across all four YES challenges in their respective regions.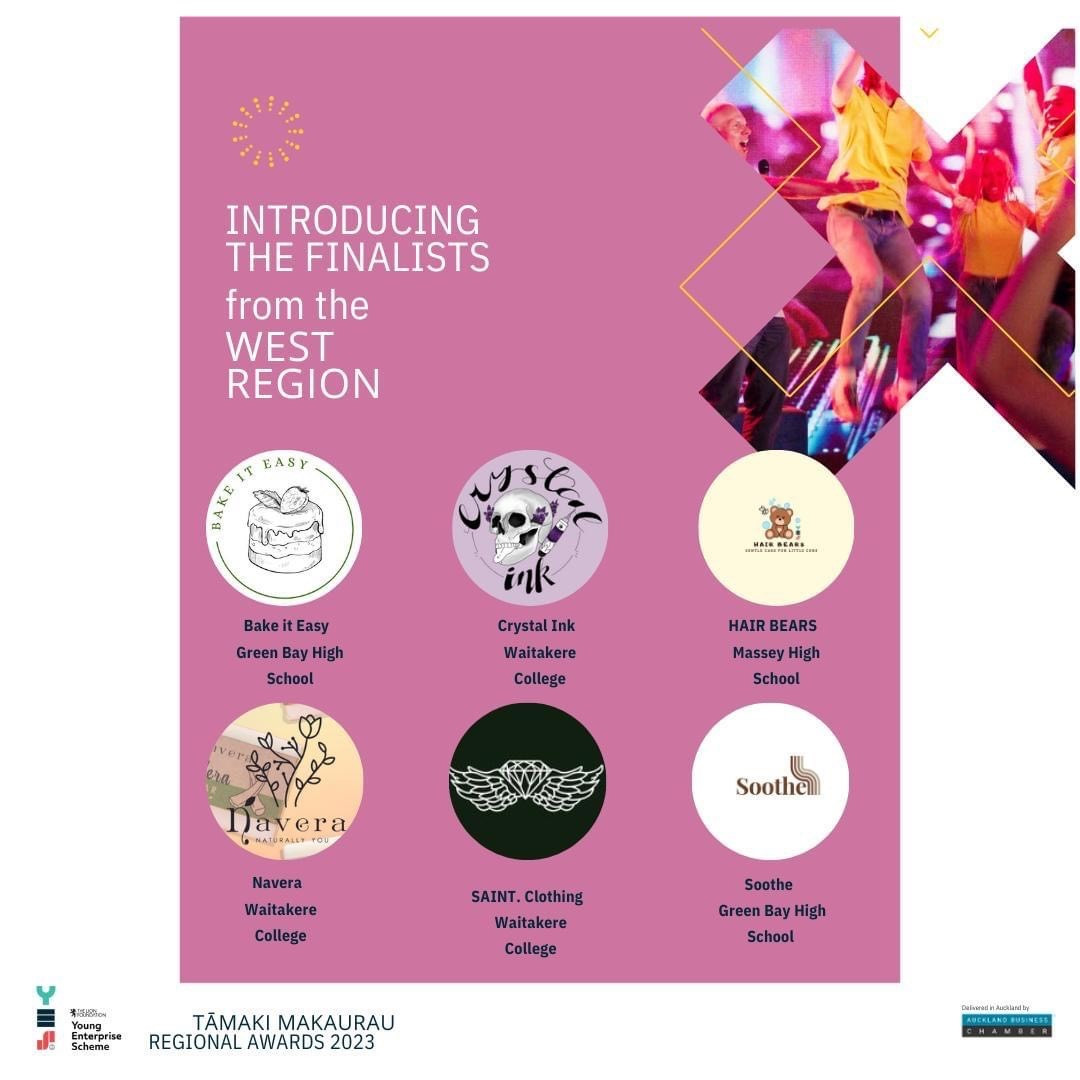 Congratulations to our teams who have made the Regional Finals at the YES Tāmaki Makaurau Regional Awards.

Navera - Alexa Lansang, Xiana Khan, Maziah Nottingham, Charles Caitor, Danial Suhaimi
Saint - Wesley Paongo and Sarah Opetaia
Crystal Ink - Abby Borja, Allira Boneham-Tahi, Alyanna Galpo
Regional finalists will pitch their businesses to local business judges and an audience to compete for a place in the YES National Final and attend the awards ceremony, recognising and celebrating the exceptional achievements of The Lion Foundation Young Enterprise Scheme students.
There is also a People's Choice award with voting now open!
Every team who completed every YES Challenge is included. Voting closes on the 17th of October at 9 a.m.
Click here to vote for your favourite Waitākere College business team in the West Region