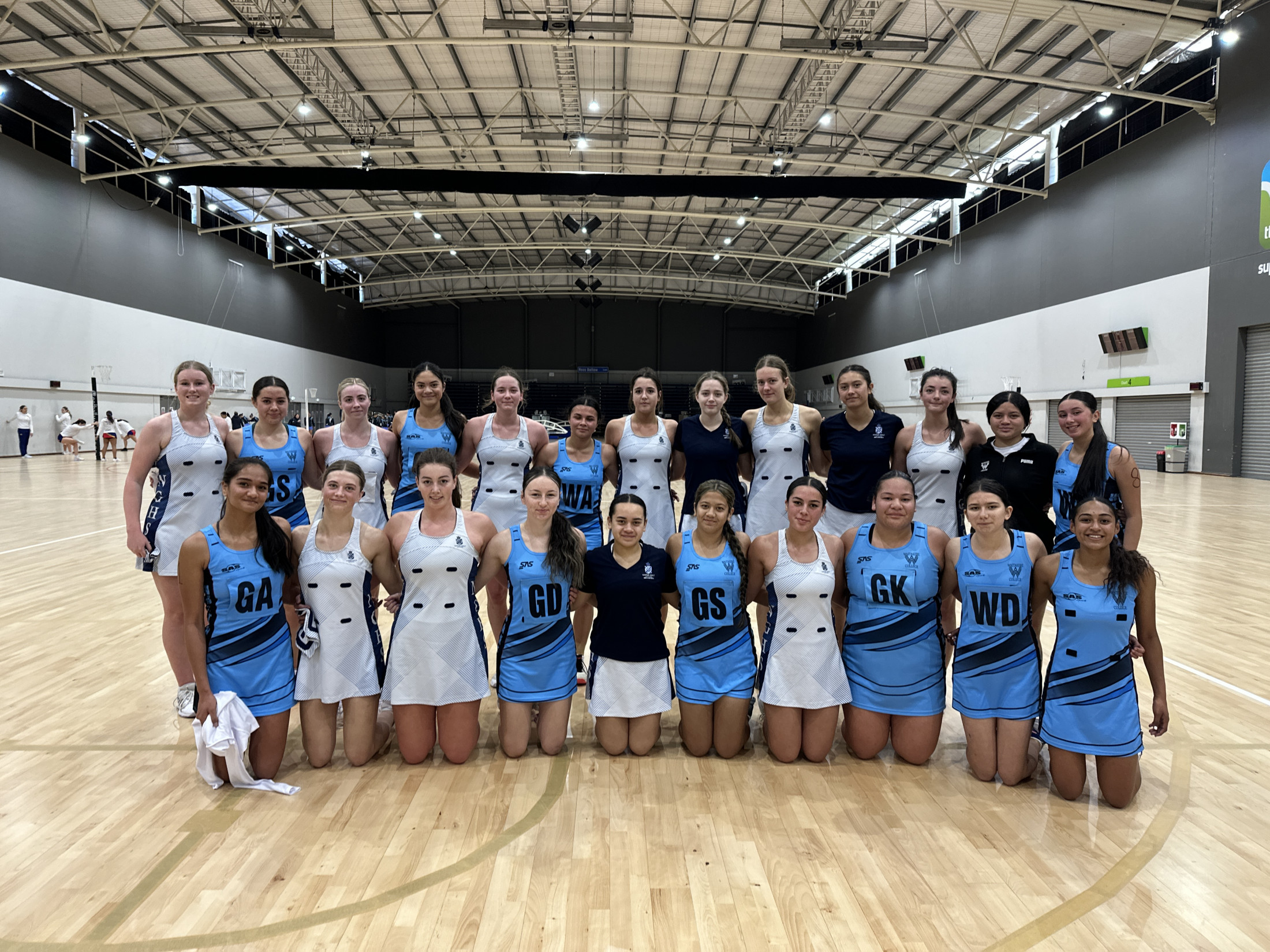 The 2023 Premier 1 Girls Netball team had a great year finishing second in the WASSC competition and 6th in the A grade at the Upper North Island Secondary Schools Netball Tournament (UNISS).
The success at UNISS meant the team qualified for the New Zealand Secondary Schools Netball National Championships. This would see them competing as part of the top 16 Secondary Schools in New Zealand. An amazing feat being the first team to do this in the school's history.
An unfortunate timing clash with the Nationals Tournament and the prescheduled school trip to Greece meant the team would be without four of their Year 13 leaders within the team. Personal circumstances would also see one of the upcoming Junior players also unavailable for the tournament. These players were replaced with some keen Year 10 and 11 players. The new look team had four weeks to prepare for the tournament and put in a huge amount of effort attending extra early morning training and fitness sessions throughout the four weeks.
The team performed above expectations at the Nationals with some great wins and narrow losses over the four days, finishing 12th in New Zealand.
Leading from the front were outstanding Captains Faith Colati and Leah McGrath supported by great performances throughout the tournament by Jaden Lauvale, Stacey Ah Van, Emily McCarthy and Adria Gawn. Overall the whole team had an amazing tournament and each player involved throughout the year and at the Nationals Tournament should be very proud of how they have represented the school, their families and themselves in 2023.
A huge thanks go to coaches Joyce McManus, Jo Haora and manager Kelly Cunningham for all the hard work and time they have put into the team and the school netball programme as a whole over the last 5-6 years leading up to the success of 2023. Special thanks also go to Miss Fearnley for all the hard work and time she has put into the Premier 1 Girls team as well as her role as the school's Netball Coordinator this year. We look forward to what 2024 will bring for Waitākere College Netball.