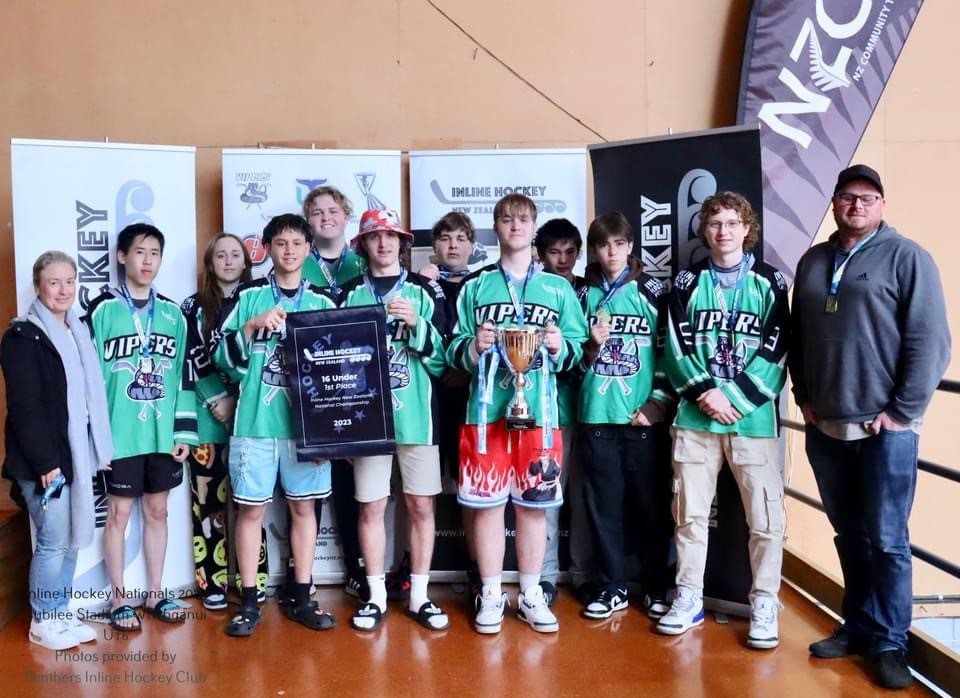 Congratulations to the Eastwood brothers, Matthew Eastwood in Year 12 and Logan Eastwood in Year 10, for their achievement in Inline Hockey.
Competing as part of The Auckland Vipers, they recently won the national championship during the Junior Festival of Hockey held in Whanganui. The Auckland Vipers showcased their skills by triumphing over four other competitive teams to win the championship.
In the championship's final match, they went head-to-head with the Hamilton Devils and won with an impressive 4-0 score. Throughout the year, the team worked hard and dedicated themselves to training, winning every league game and tournament match.
Unfortunately, Logan suffered an injury, breaking his arm during the Semi-finals. Nevertheless, The Auckland Vipers showed their resilience and continued to dominate the competition, earning the title of undefeated u16 champions.
Well done Matthew and Logan!