Get ready for a day filled with Diwali festivities at this free community event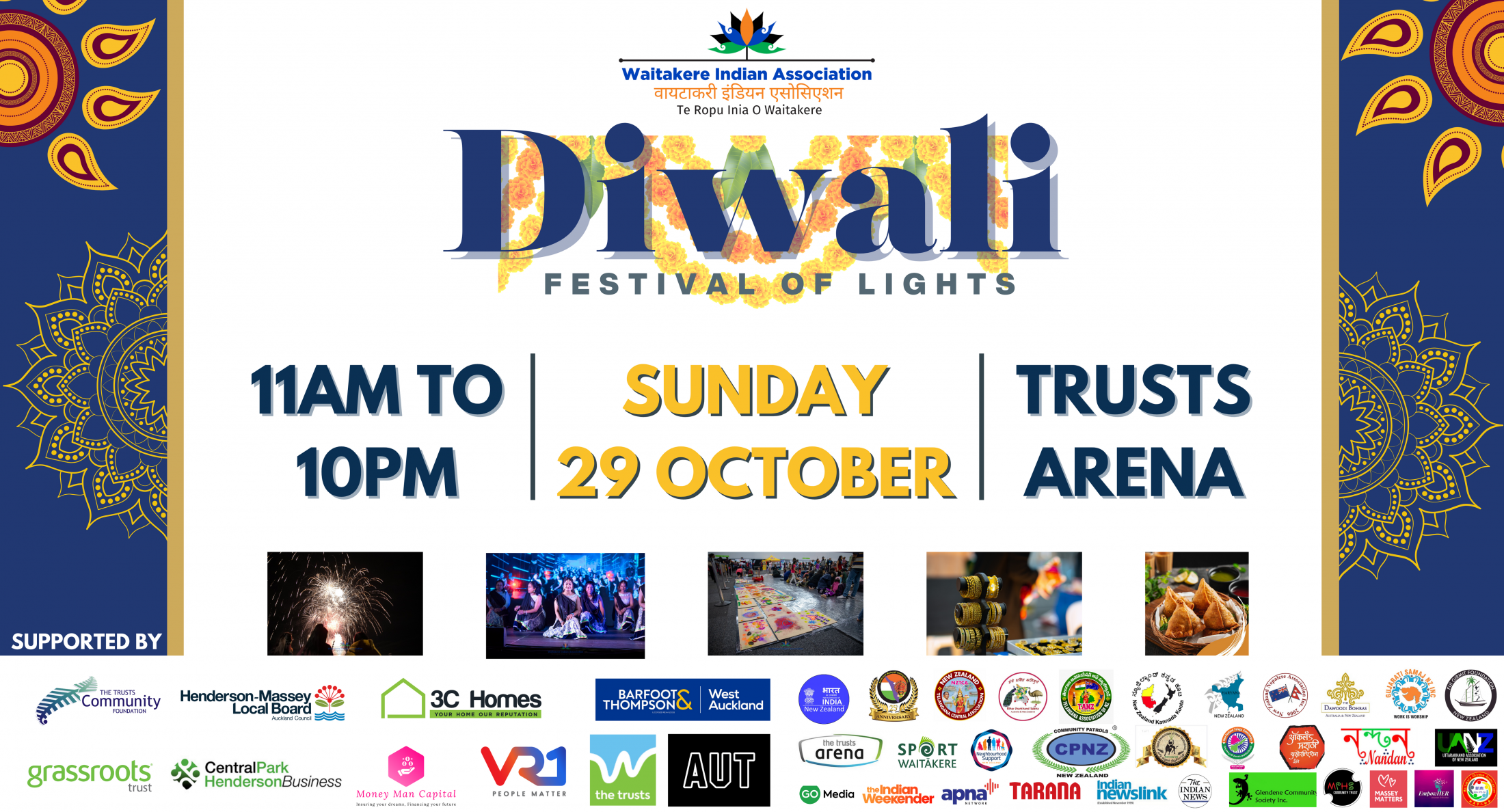 Join in for the 23rd Annual Waitākere Diwali Mela
Date: Sunday, October 29, 2023
Time: 11 AM - 10 PM
Venue: Trusts Arena, Henderson
🎉 What to Expect: 🎉
Over 600 performers of all ages!
40+ vibrant stalls to explore!
Cricket nets to test your skills (Cricket World Cup vibes! )
20+ delectable food stalls from across India!
Kids' amusements for family fun!
Rangoli competition: Let your creativity shine! Kids and adults can showcase their artistic skills in our Rangoli competition!
🎗️ This year, the charity is Breast Cancer. The Breast Cancer van will be at the event. Please give generously on the day what you can. 🎗️
Parking is available at the Te Pai Courts overflow, and there is traffic management in place, so plan your trip in advance.