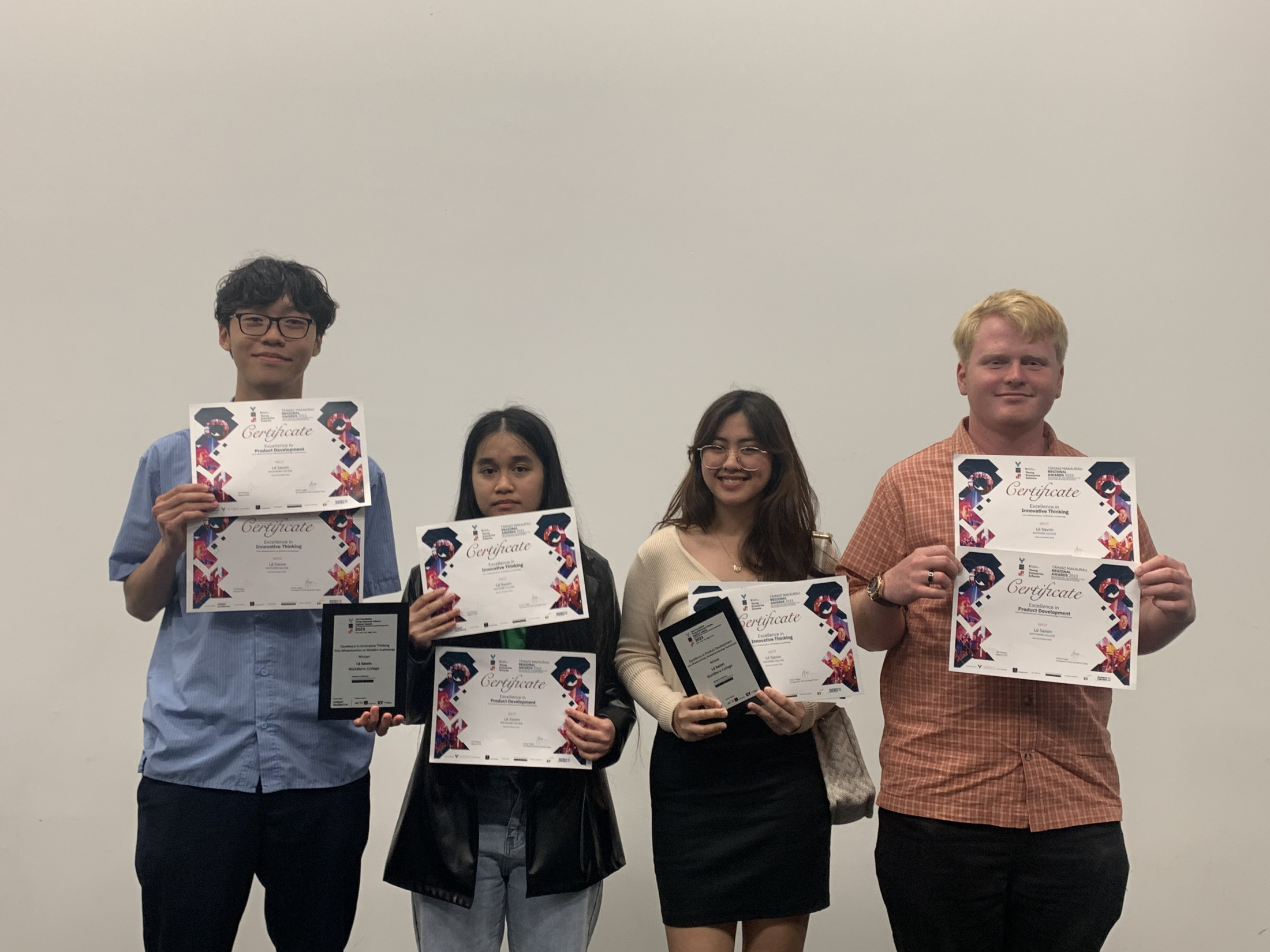 The YES (Young Enterprise Scheme) West Regional Final was held at the Victory Centre on Tuesday afternoon and evening. Six student businesses from West Auckland reached the final, with 62 student businesses in contention for the final 6 positions. Waitākere College secured three of the six positions with the following teams making it through;
Navera - Alexa Lansang, Xiana Khan, Maziah Nottingham, Charles Caitor, Danial Suhaimi
Saint - Wesley Paongo and Sarah Opetaia
Crystal Ink - Abby Borja, Allira Boneham-Tahi, Alyanna Galpo
Waitākere College also had a student business not make it into the final but receive awards on the night.
Le Savon - Charles Chu, April Narvasa, Aja Sarong, Keanno Manon-Og, Kaelib Webb
The finalists pitched their business to a panel of industry and business specialists, hoping to become the West Auckland Regional Champions.
The pitch was followed by a small market with networking and nibbles while the judges finalised their decisions. All Auckland finalists then attended the awards ceremony, which was amazing and really celebrated the student's achievements throughout the year.
Waitākere College student businesses received the following awards:
Navera - Highly Commended Business
Le Savon - Excellence in Product Development and Excellence in Innovative Thinking
SAINT. - Excellence in Social Impact
A great night was enjoyed by all who attended. It has been a great year for all of our student businesses, they have achieved amazing things and we look forward to more great results next year.
All 4 Waitākere College Business Studies teachers were nominated by the students for the YES Most Inspiring Teacher of the Year award. Congratulations to Mr Ciccini, Mrs Purdon, Ms Kandola, Mr Mallabar for this nomination!