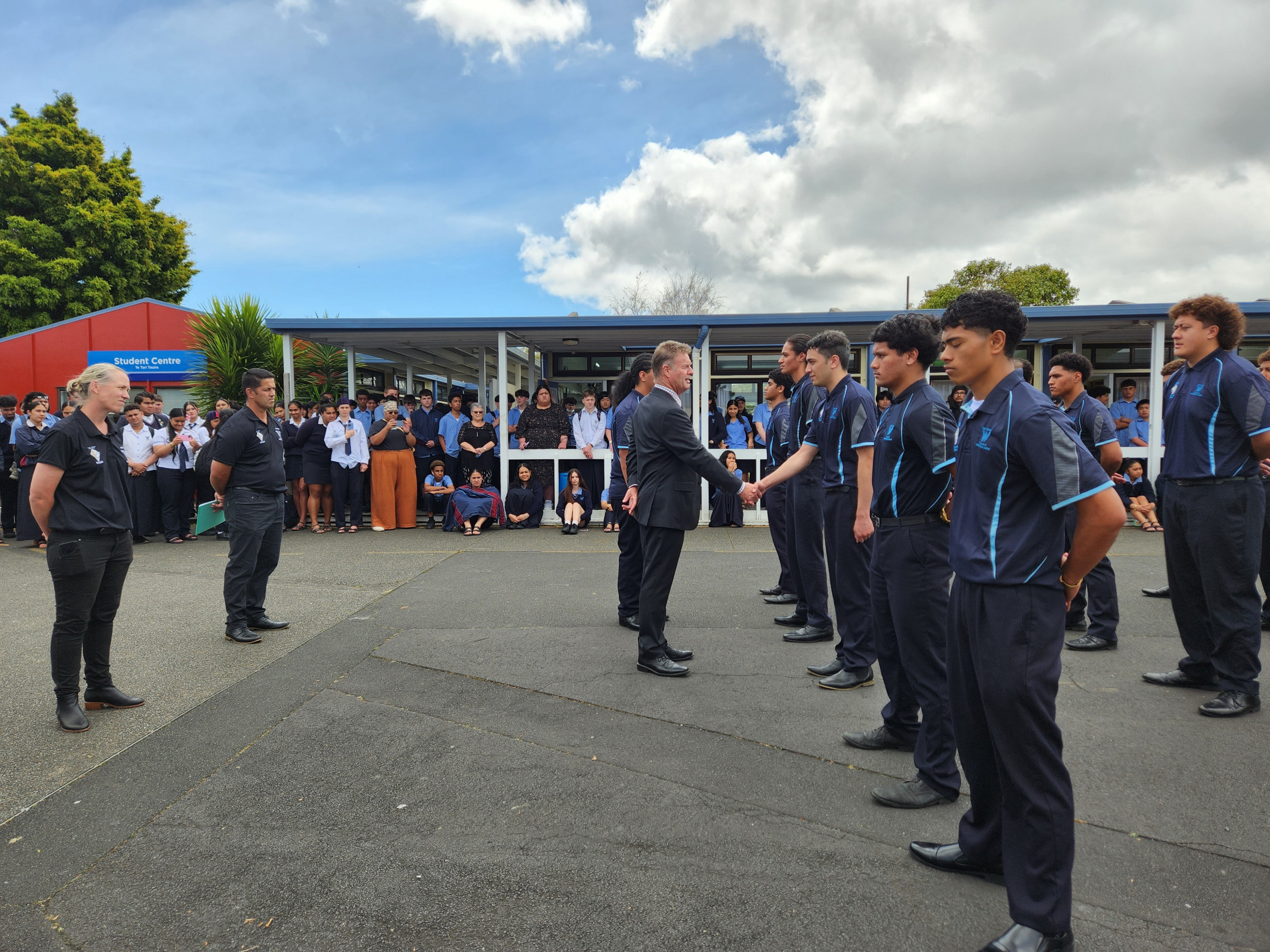 The Year 13 Services Academy had their final march-out parade and graduation ceremony on Wednesday the 1st of November 2023, celebrating the student's successful completion of the 2023 Services Academy program.
Special awards were presented to Gabriel Prasad - Services Academy Rookie of the Year and Nehemiah Fougali - Services Academy Top Student 2023.
The ceremony was concluded with an emotional Haka from the students to their families who were present to support them on the day. We wish them all the best in their future endeavours.