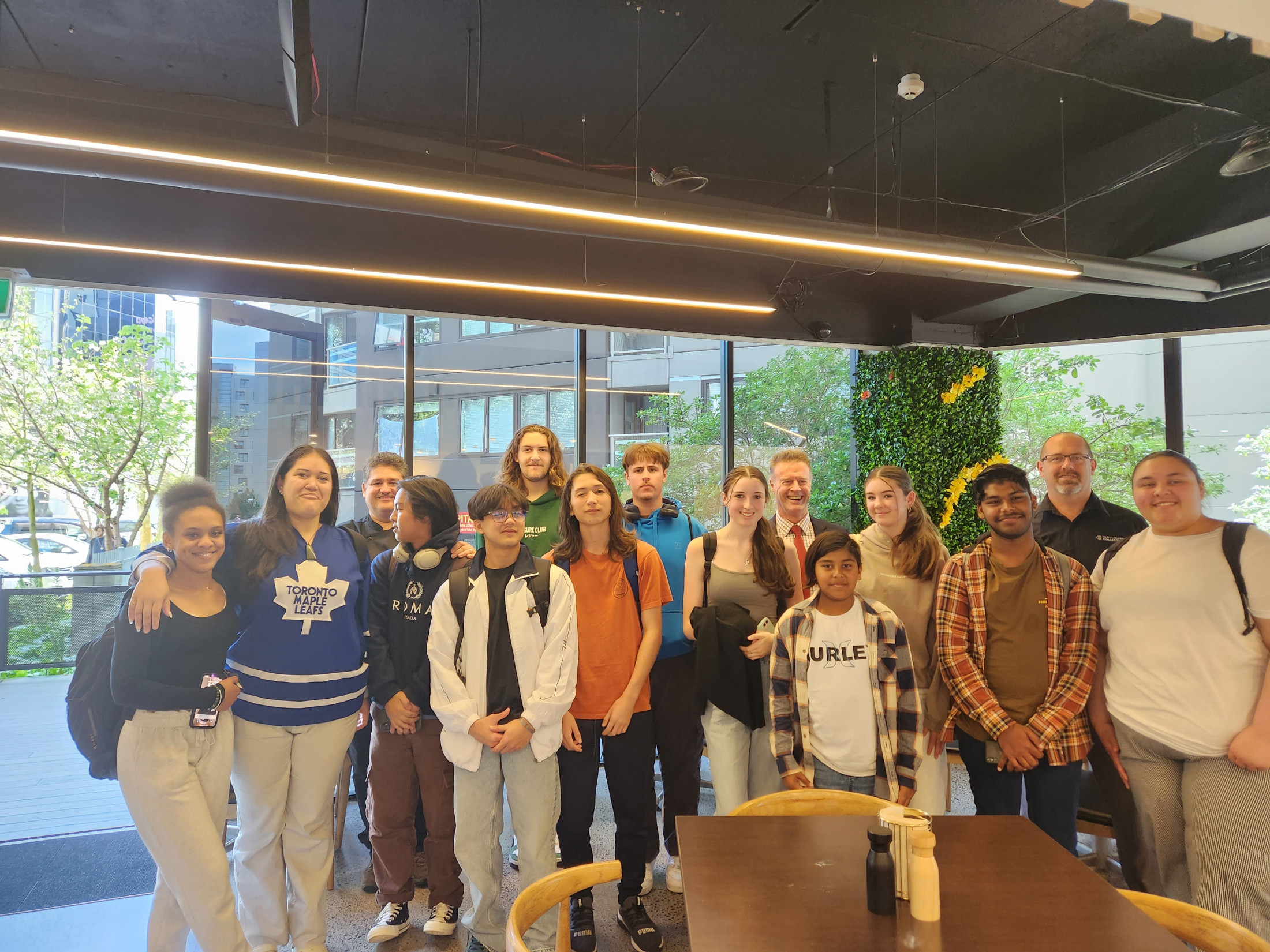 At the start of this term, we saw the conclusion of the Year 12/13 Hospitality Academy students NZMA course for 2023.
To celebrate their success, the students worked with their trainer at NZMA to showcase their learning by preparing a wonderful buffet meal for staff, their whānau and special guests.
The buffet included a delicious Brazilian seafood dish on steamed rice, an assortment of freshly baked bread and followed by desserts of cheesecake, brownies and slices.
The students have worked tirelessly this year learning practical elements at NZMA every Thursday for 30 weeks well as Tuesday evenings at the Academy. NZMA have large commercial kitchens where students have the opportunity to practice and enhance their skills and knowledge in a real-world hospitality setting.
The Hospitality Programme is designed for students who aspire to become chefs or bakers or, to work in hospitality or tourism in the future. Upon completion of the Hospitality course, the students have achieved the first six months of their apprenticeship and gained over half of the credits required for the NZ Certificate in Cookery Level 3. This helps the students transition from high school into the programme or further studies at tertiary level.
Waitākere College's Academies have a strong partnership with NZMA, and through this training, there are many future career pathway opportunities for our senior students.