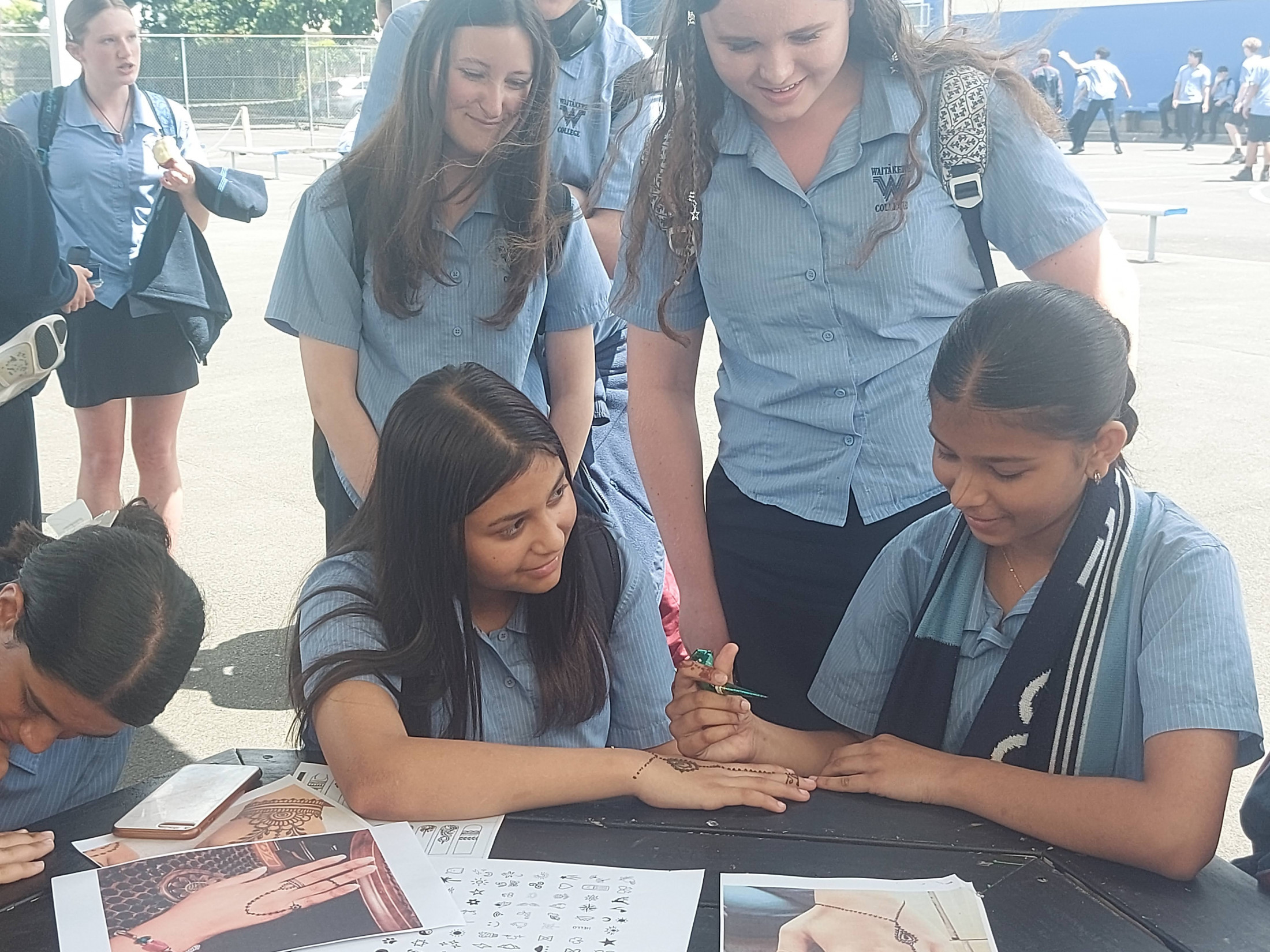 To start the first day of the Diwali celebrations, our Indian cultural group organised a lunchtime henna session beneath the Bubble. Delicate and intricate designs were carefully painted on the backs of hands during this event. Henna, a traditional plant-based, temporary dye, is used to mark celebratory moments like weddings and birthdays, contributing to the festive atmosphere, especially during occasions like Diwali.
Our school library also had a beautiful array of decorations, traditional outfits and books on Indian culture and Diwali celebrations.
What is Diwali?
Often referred to as the festival of lights, Diwali (or Deepavali in south India), is a time for religious rituals and sharing traditional stories. It is also an opportunity to spruce up the home, buy new clothes, and, of course, feasting with family and friends, and exchanging gifts.
Every region in India has distinctive traditions for commemorating this festival. Whatever the customs, there is agreement that Diwali represents the triumph of good over evil, light over darkness, and wisdom over ignorance.
For most of India, Hindu mythology links this to the ancient legend of Lord Rama, who was deprived of his kingdom and exiled for 14 years. Diwali celebrates Rama's eventual defeat of the evil spirit Ravana, and his triumphant return to home. Bengalis, however, worship Goddess Kali on the same day as Diwali, who symbolises power and protection. For Sikhs, the celebration highlights the release of Guru Hargobind Singh from prison and his return to Amritsar. For Jains, it is a time to celebrate Lord Mahavira, the founder of Jainism, and the moment he attained enlightenment.