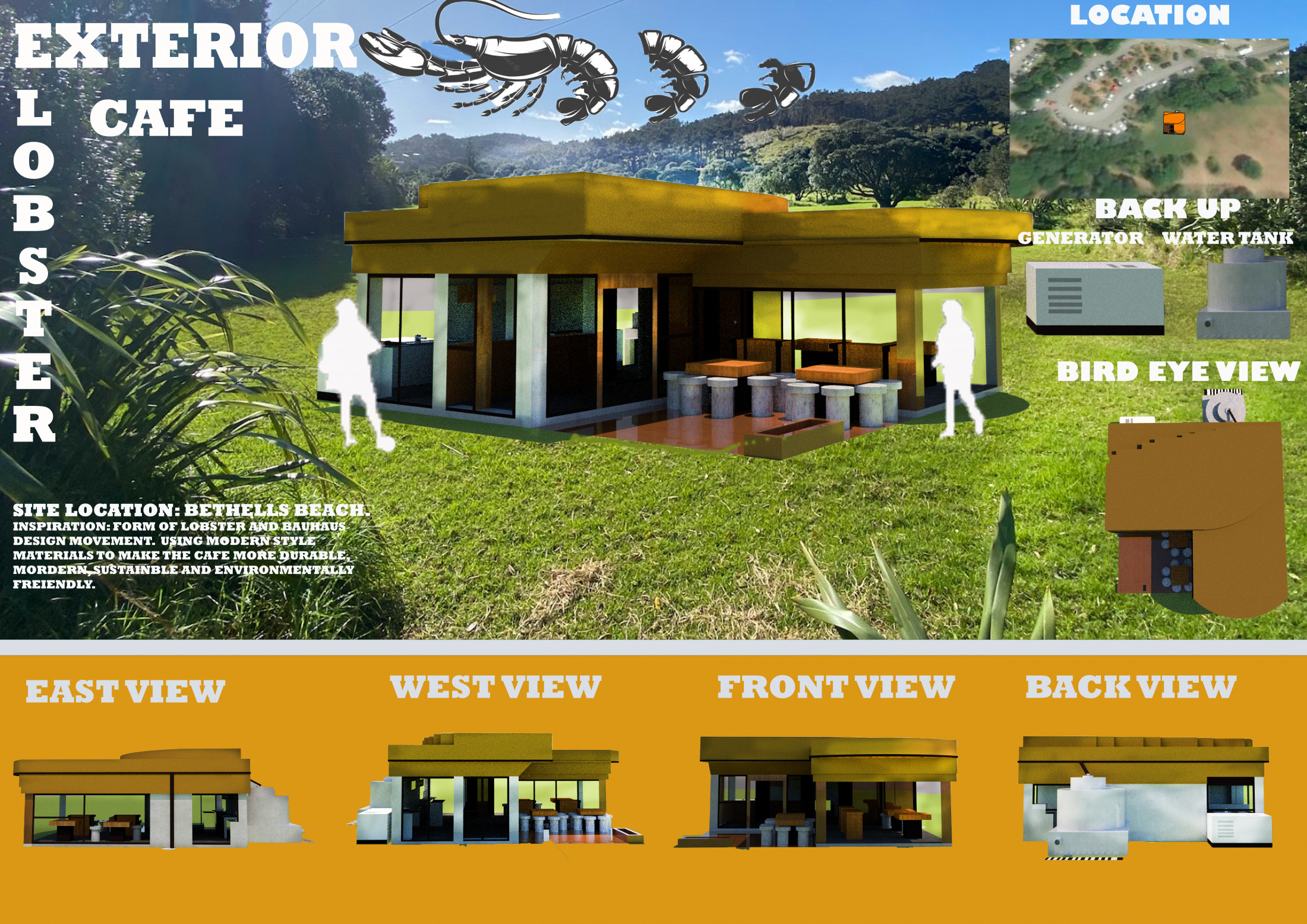 A sample of the Year 12 and 13 Design & Visual Communication students 2023 presentations.

This year students completed a range of design briefs inspired by our local whenua Te Henga Bethells Beach including baches, cafes, new toilet blocks and lifeguard towers.
Fashion designs were also influenced by the notorious Portuguese man o' war (blue bottle jellyfish), a symbol of New Zealand beach summers.