Lest we forget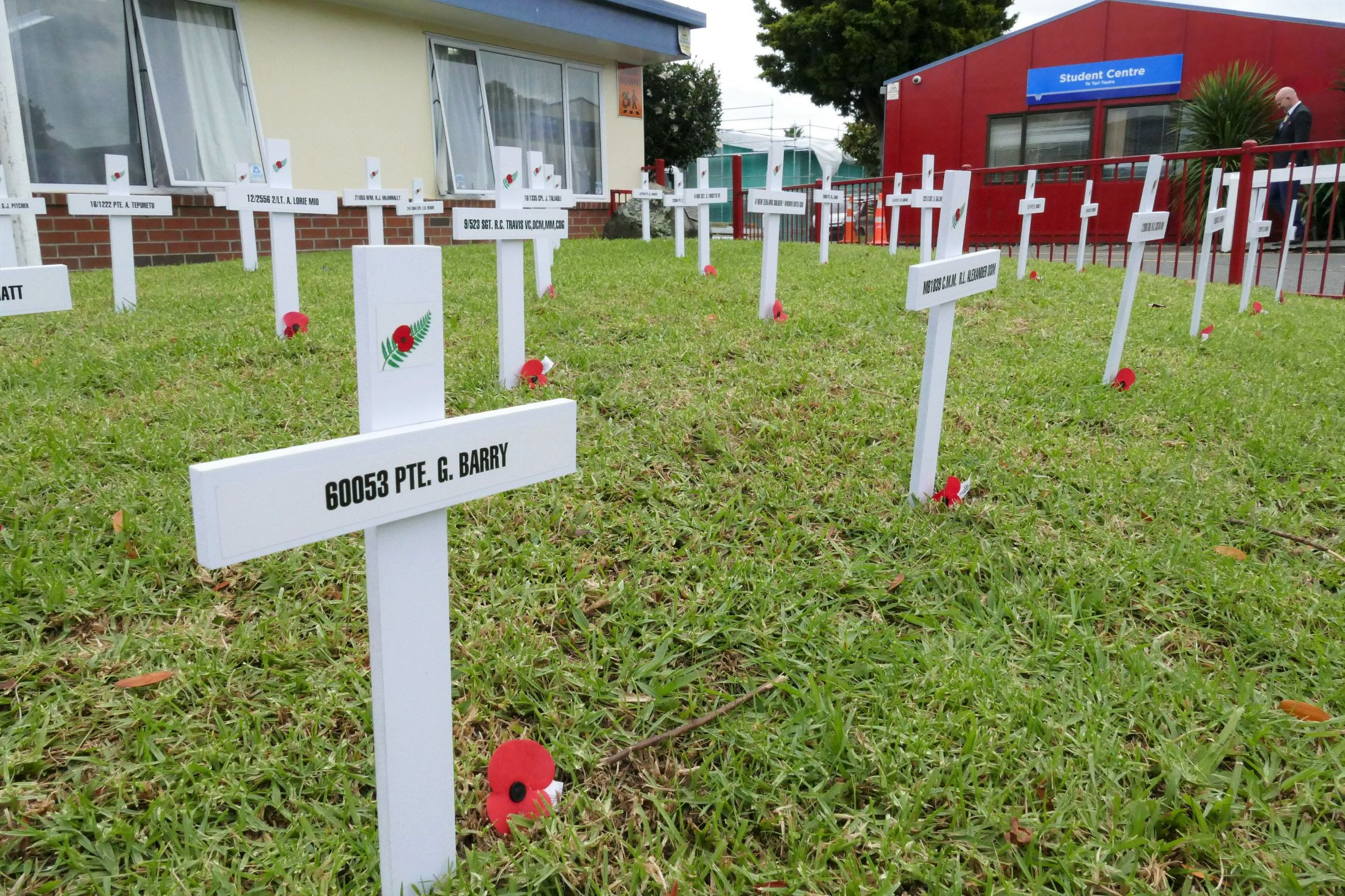 On Wednesday 13th of April the Waitakere College Service Academy held a Remembrance Service as part of the ANZAC commemorations.
Led by Parade Commander Gordan Bates, the Service Academy lay poppies at the school's Remembrance Field to honour not only the ANZACs that fell during the war but all those that have fallen in the service of their country.
Watching the ceremony was a mother of a past pupil of ours that is now an officer in the RNZAF and departed for relief efforts in Ukraine yesterday. She felt the ceremony was a good omen to send him on his way, the family are very grateful for the years he had at Waitakere College and how his time here was a springboard for his career as an intelligence expert.