This week, we welcomed year 8 students from Waitakere Primary, Swanson School, Henderson Intermediate, and Rangeview Intermediate. The students were on-site as part of Arts Taster day, where they experienced a small taste of Drama, Dance and Visual Art.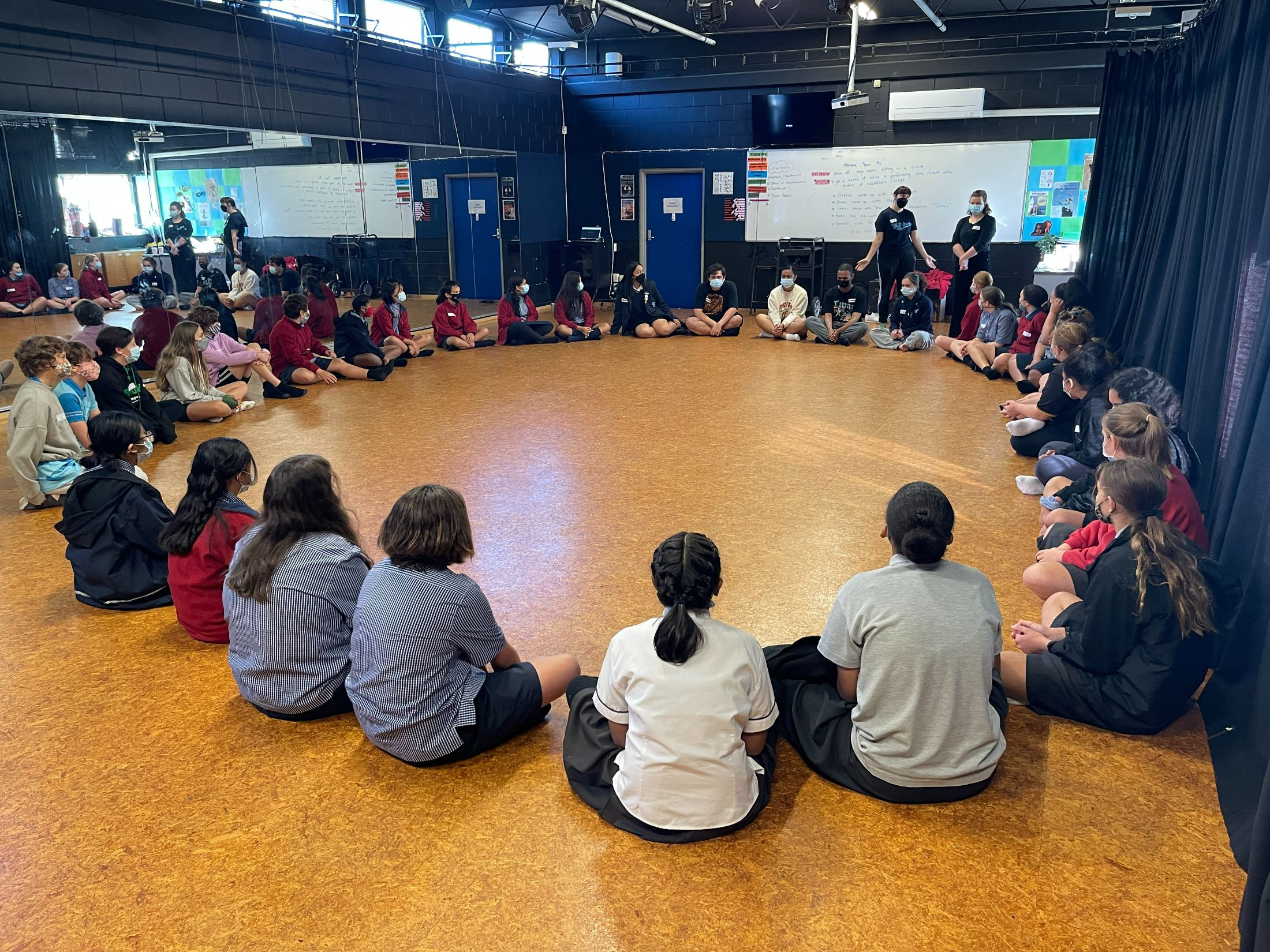 During the half-day they were with us, students explored a range of activities based on the theme of Moana. Year 13 student leaders Lottie Tahi, Lathan Pekeur, Dayton Tier, Talula Euini -Pio, and Ryhlee Su'aausane were exceptional in facilitating the sessions alongside the HODs Whea Kate, Miss Foulds and Miss Craig.

The day began with a stretch and warm up run by Whaea Kate to get the blood pumping. There were lots of laughs in the Drama activity run by Miss Foulds, and we indeed spotted some future Drama stars within the group! The student leaders then performed the Dance "Tatau" for the students and then facilitated the next session by teaching the group the moves.
We ended the flow of activities with a hands-on Visual art-making session with Miss Craig creating Waitakere Arts inspired Lolly leis. We made the leis as a group, and they were then presented back to the students with their certificates by Mr Shanahan and Mrs Coup.
The year 8 group were amazing, and we hope to see them all attending Waitakere College next year.