THE NUMBER ONE BESTSELLER! Independent Afghanistan, 1975: Twelve-year-old Amir is desperate to win the local kite-fighting tournament and his loyal friend Hassan promises to help him. But neither of the boys can foresee what will happen to Hassan that afternoon, an event that is to shatter their lives.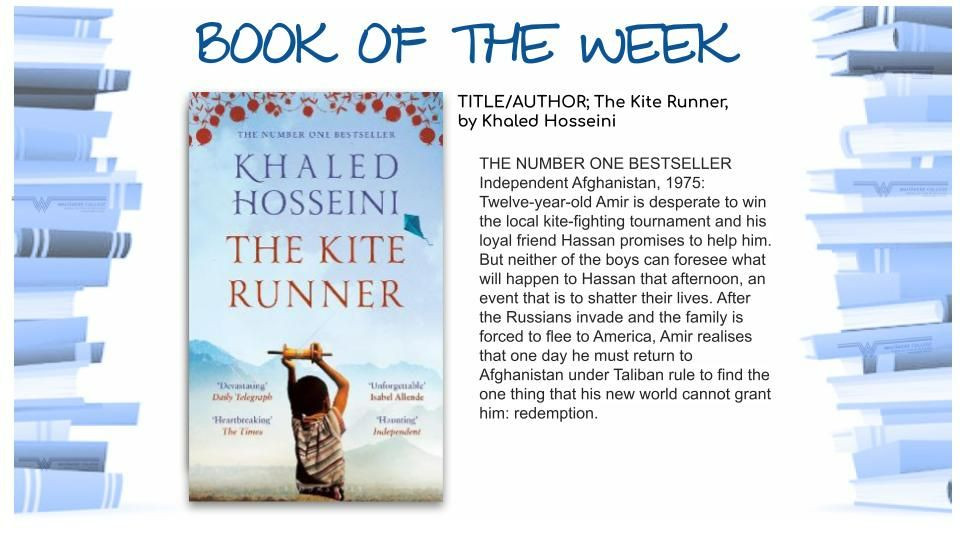 After the Russians invade and the family is forced to flee to America, Amir realises that one day he must return to Afghanistan under Taliban rule to find the one thing that his new world cannot grant him: redemption.
The first Afghan novel to be written in English, The Kite Runner tells a sweeping story of family, love, and friendship against a backdrop of history that has not been told in fiction before, bringing to mind the large canvases of the Russian writers of the nineteenth century. But just as it is old-fashioned in its narration, it is contemporary in its subject—the devastating history of Afghanistan over the last thirty years. As emotionally gripping as it is tender, The Kite Runner is an unusual and powerful debut.