River is offered the chance to crew on his uncle's trawler - a coastal trip to get a new engine. He finds his cousin Huia annoying - she's all about Maoritanga while he can't even speak the language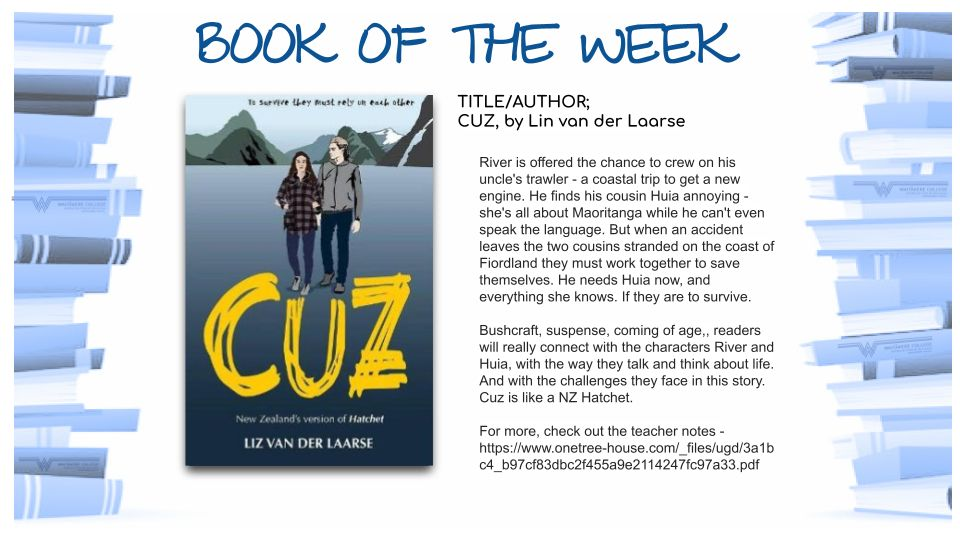 when an accident leaves the two cousins stranded on the coast of Fiordland they must work together to save themselves. He needs Huia now, and everything she knows. If they are to survive.
Bushcraft, suspense, coming of age, readers will really connect with the characters River and Huia, with the way they talk and think about life. And with the challenges, they face in this story. Cuz is like an NZ Hatchet.