On Wednesday morning our Year 11 boys mentoring group went to the MediaWorks offices in Auckland City.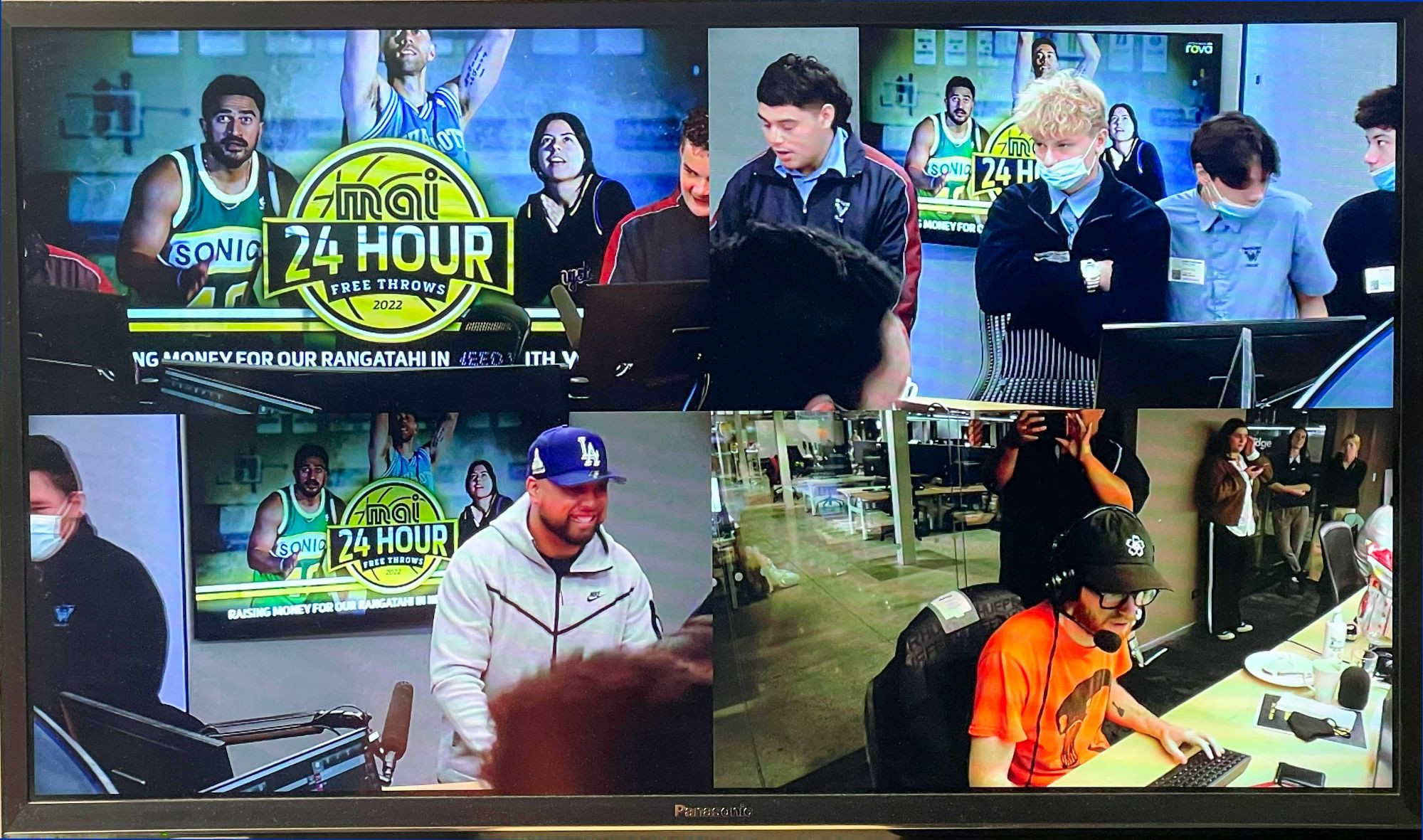 This was part of our Career Navigator course run by the Graeme Dingle Foundation. The students were taken on a tour of the offices for the radio stations and the broadcast booths.
We were invited into Mai FM studio where the students had a chance to korero with Brooke Ruscoe, Fame, and ex-Waitākere College student K'Lee.
Fame sat down with the boys for a Q&A session where he explained his journey to becoming a radio host. He explained that his top tips for succeeding in the workplace are punctuality, loyalty, and honesty.
It was a great trip enjoyed by all involved.