School-wide writing strength has improved by 5% in just 4 weeks and we continue to see progress in all areas of writing.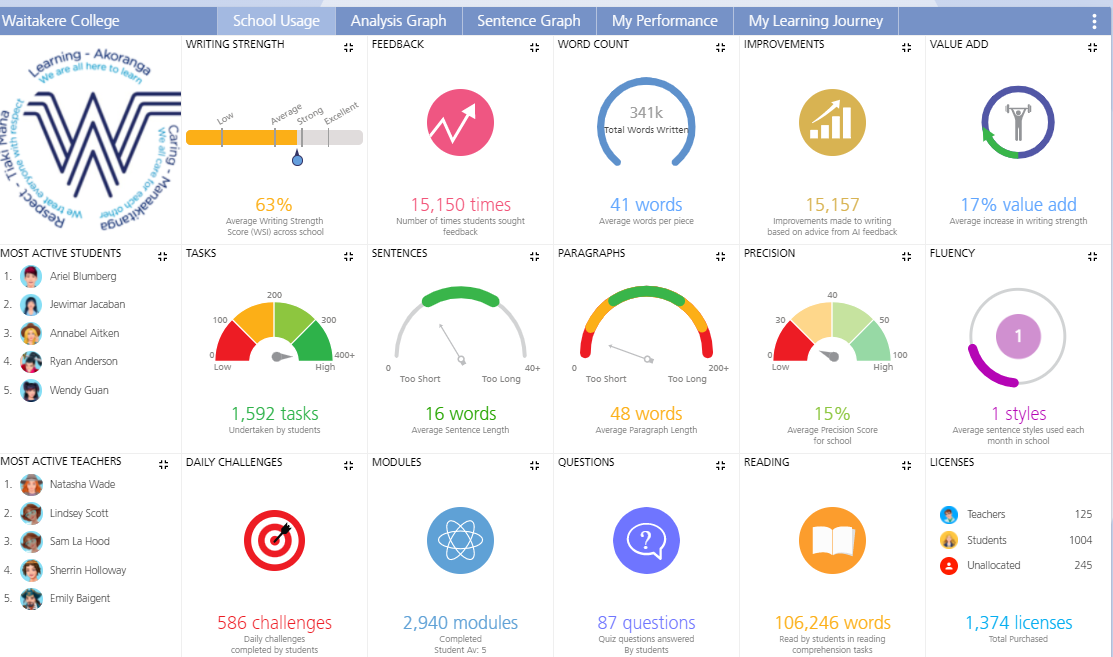 One of our key strategic goals for 2022 and beyond is to improve students writing skills across the school.
We recently purchased a web-based tool called Writers Toolbox, which is suitable for all year levels, supporting and improving writing across all curriculum areas. Teachers and students have their own accounts, giving them 24/7 access. It provides real-time feedback on their writing strengths and weaknesses. Students can then select interactive and engaging modules to help improve their writing.
A huge part of this is empowering teachers with the tools to effectively teach students by Identifying issues before they become a problem and celebrating successes as they happen.
Congratulations to the students for their ongoing writing improvement.