This week, we come together to celebrate the Epetoma o te reo Māori Kūki Āirani, Cook Island Language Week 31st July - 06th August.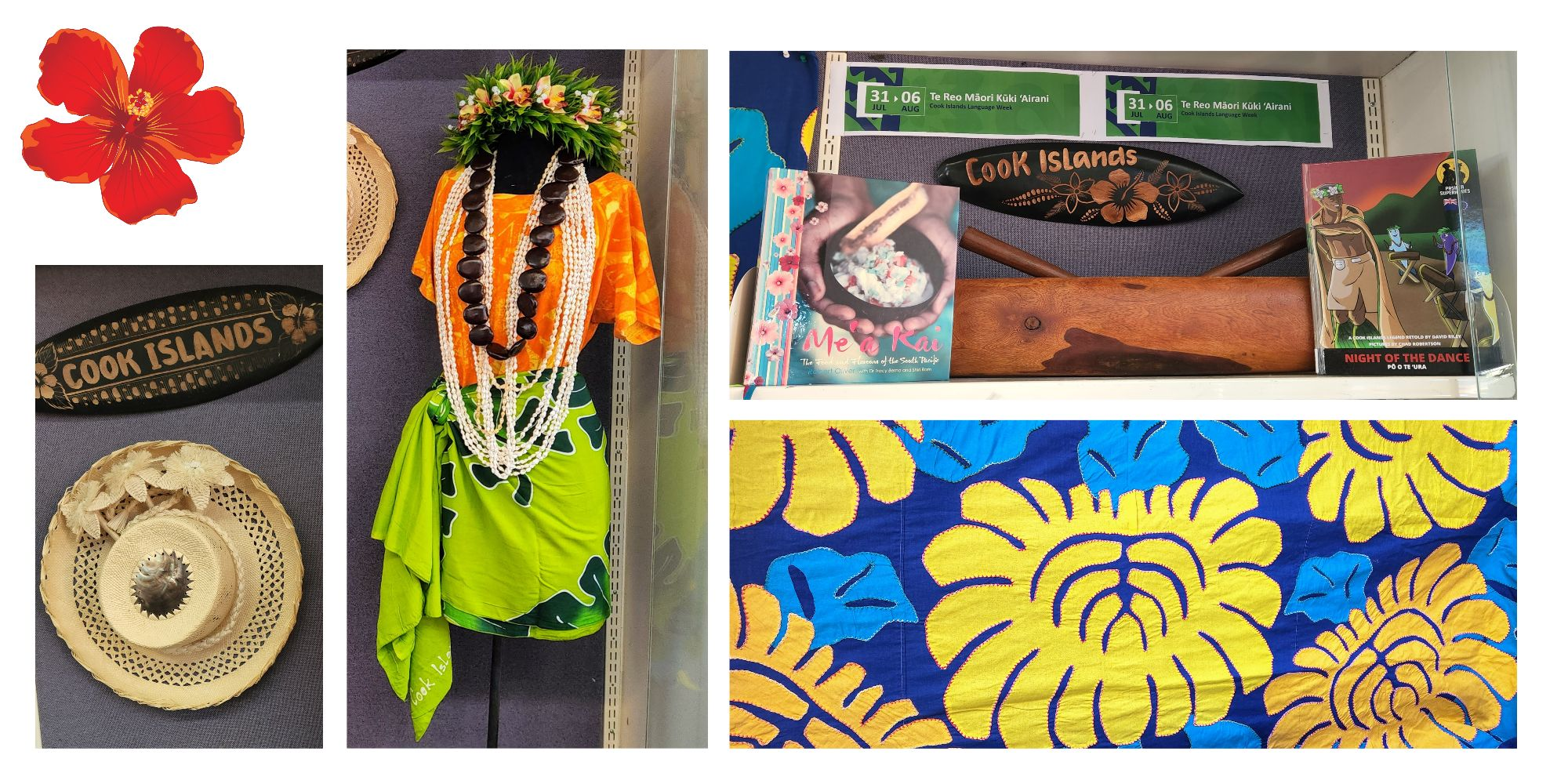 Kia Orāna tatou kātoatoa.
The 2022 Cook Islands Language Week theme is 'Ātuitui'ia au ki te Oneone o tōku 'Ui Tupuna' - Connect me to the soils of my ancestors. This theme aims to close the generational gap between youth and elders by acknowledging that although our elders are fundamental to the teaching and sharing of the Cook Island language, the leadership of young people to protect, nurture and spread our culture and language is also critical in ensuring the connection to our homelands stay alive. At Waitākere, we are a school of diverse and multicultural learners, therefore, this theme provides an opportunity for all our young learners to reflect on how they can connect with their language, culture and identity.
The Cook Island Language Week celebrates the identity, languages, and culture of students and their anau (family) from the Cook Islands at Waitākere College. In our school library, we have a display of traditional artifacts and clothing to share with our school community that are of significance to the Cook Islands. In the photos, we have a Tīvaevae - a form of artistic quilting, which is a traditional hand-sewn sheet of different patterned fabrics. We also have a hand-printed Tav dress, Pareu (sarong), Ei Katu (headpiece), Ei Pupu (shell necklace) and Pare Pure (church hat) which are all traditional garments of the Cook Islands. Lastly, we have the Pātē (drum) that is used for entertainment to accompany the Cook Island traditional dance. Within this display, we also showcase Cook Island informational books, and books with myths/ legends - all available for loan at the library.
Kia Manuia.
Miss Tekura Iripa
Find more info on Cook Islands language week here