These students are boxing above their weight in a highly-competitive grade. Each week they represent the school with pride as they challenge and push teams from some of the biggest schools in Auckland.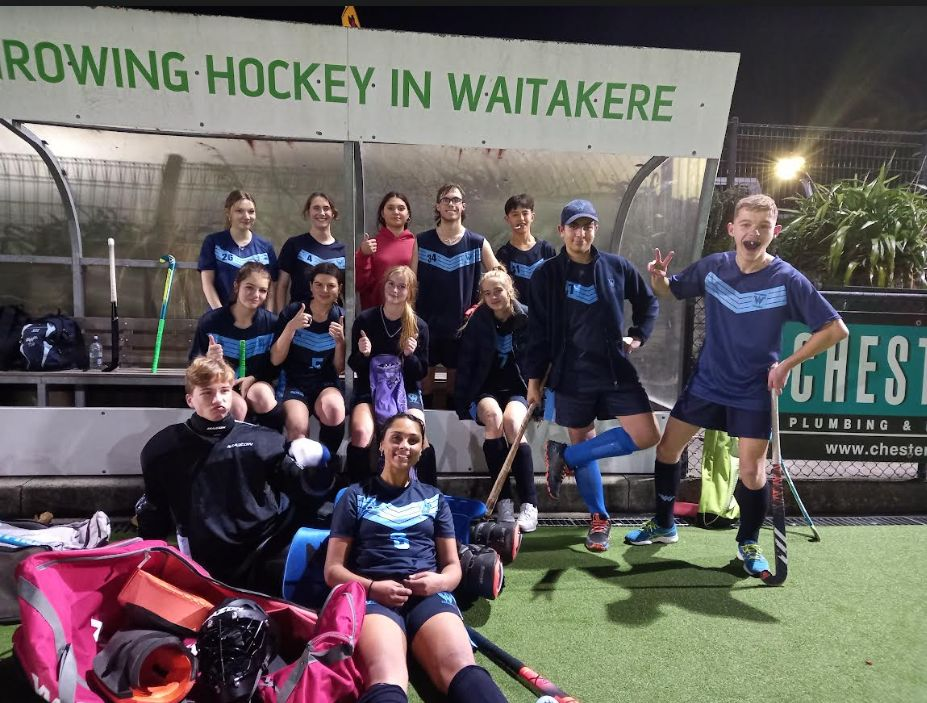 This year our First XI hockey team is a mixed team from Years 9 through to Year 13, they are showing huge improvement as the season progresses.
"The team is improving greatly from week to week. It always feels like chaos before a game but as soon as they get out on that field they work hard for each other. They played so well last week against a very strong team. Win or lose they all have great attitudes and never give up. We would love to see the sport grow even more at the school and more people get involved. Being part of a team is a great thing for anyone. Cheshna and Kaiden have taken on great leadership roles within the team and are the main coaches. It is mostly student-run with a bit of input from me (coach Luisa Brownsey) They come up with the drills and work-ons for training, and they push the team to be better on and off the field. They are great role models. All are happy just to be playing. It is great to be a part of."
They play every Wednesday at Henderson High School turf, Check out the upcoming fixtures here each week to find out the time as this varies each week.
Come and support them in their upcoming games!