Here are our first two book reviews by performing arts students to promote interest in reading to our students across the junior school.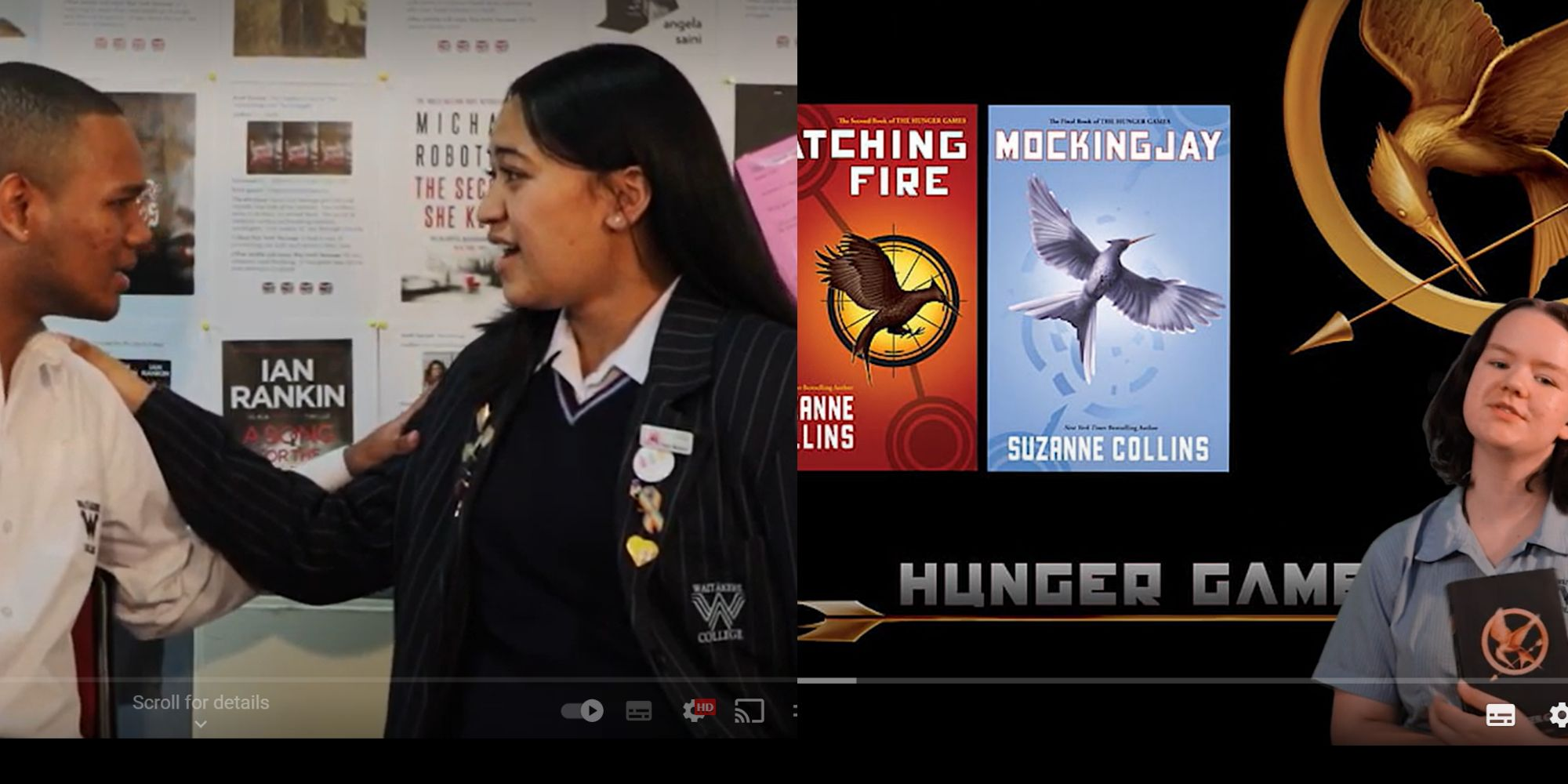 These videos are made by some of the Performing Arts Academy students, those appearing on screen are students who have read a good book, and written a review which we then film and produce for the school.
Katie Turner starts the process off by finding students that have read a good book that they would like to share on camera. Katie helps them to write the review prior to us filming them. The video is then shared with Year 9 tutors via the Dean for playing to their tutor classes during tutor time. Once renovations are completed in the hall we will also be screening them for Year 9 and 10 levels.
The Hunger Games Trilogy by Suntina.
The Hunger Games is a series of young adult dystopian novels written by American author Suzanne Collins. The first three novels are part of a trilogy following teenage protagonist Katniss Everdeen, and the fourth book is a prequel set 64 years before the original.
The first two books in the series were both New York Times best sellers, and Mockingjay topped all US bestseller lists upon its release. By the time the film adaptation of The Hunger Games was released in 2012, the publisher had reported over 26 million Hunger Games trilogy books in print, including movie tie-in books.
Watch Suntinas book review here.
Webtoon is a website and mobile app where comic fans come to read new episodes of their favorite comics.
Home to epic sagas, short stories, manga, manhwa, and daily comic strips, access thousands of creator-owned comics anytime, anywhere across 23 genres, including romance, comedy, action, fantasy, and horror. There are two "categories" of webtoons on the site - Originals and Canvas. A Webtoon Original is a comic that has been chosen by the Webtoon editors to be featured and sponsored.
Canvas is Webtoons's open platform where anyone can publish anytime. Share your story with millions of readers every day and join a community of Creators.
Webtoon comic reader website and app review, watch here.