Held at Action Matakana, Camp Baker was an epic experience for all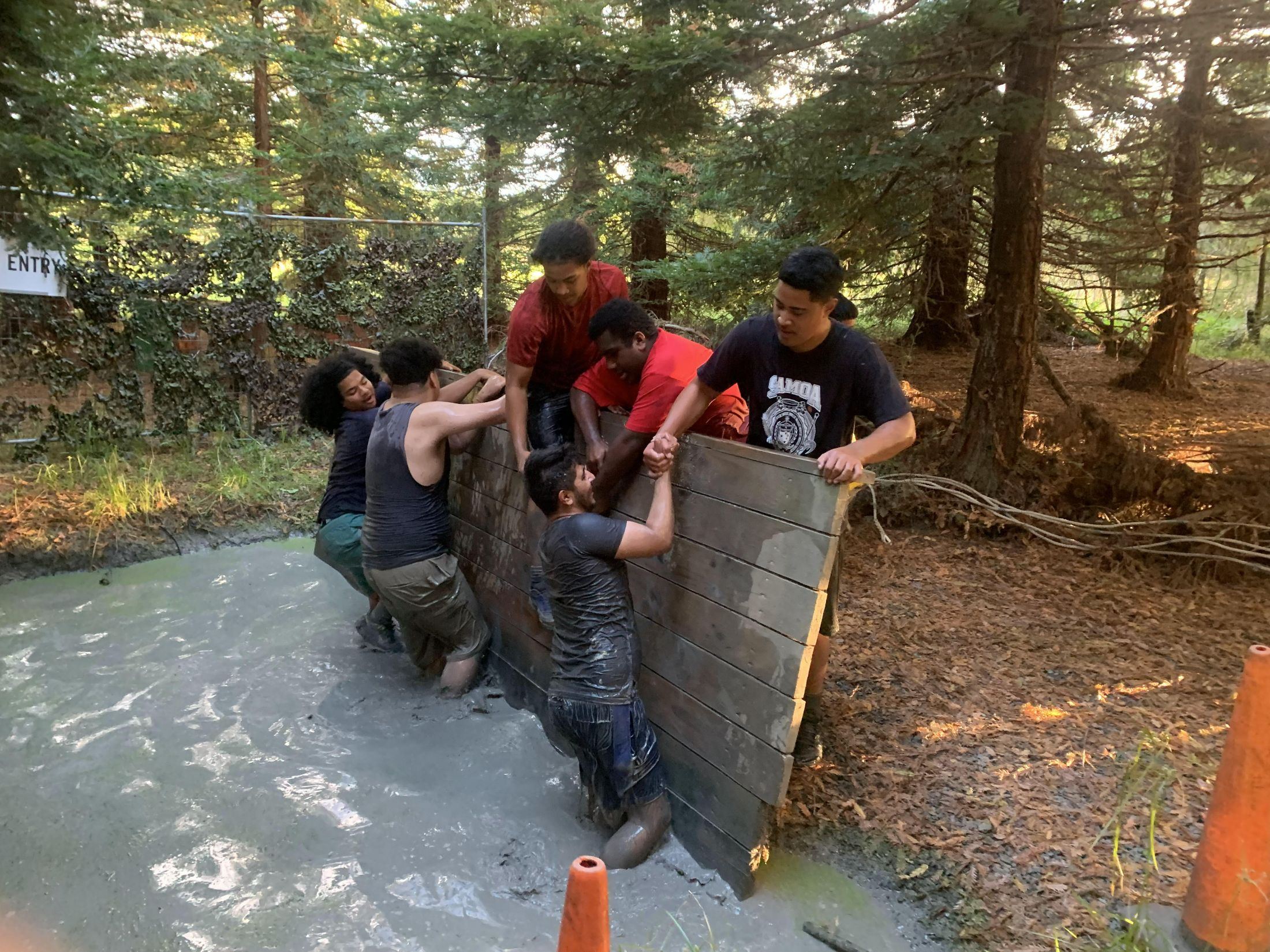 With all the disruptions surrounding the Omicron outbreak in Auckland, the Waitakere College Level 3 Service Academy were delighted to be able to attend their Camp at Action Matakana, Camp Baker. The week-long camp was a challenging and enjoyable experience with students participating in team-building events such as the obstacle course, the dreaded Tawharanui stretcher carry hike, skills at arms and boat building to name a few. All this on top of PT at 6:30 in the morning!
At the conclusion of the camp, the Service Academy proudly marched back into the school grounds, supported by the level two Service Academy and welcomed home by Principal Mark Shanahan and a small gathering of family and staff. A big thank you goes to The Action Matakana team of Staff Rebecca, Staff Anna and Camp Director Max Carpenter.