Traditionally, Matariki festivities included lighting ritual fires, making offerings and various celebrations to farewell the dead, honour ancestors and celebrate life. Nowadays, people all across Aotearoa come together to remember their ancestors, share kai, sing songs, tell stories, and play music. Matariki is a time to celebrate with friends and whānau. Waitākere College celebrated Matariki in many ways.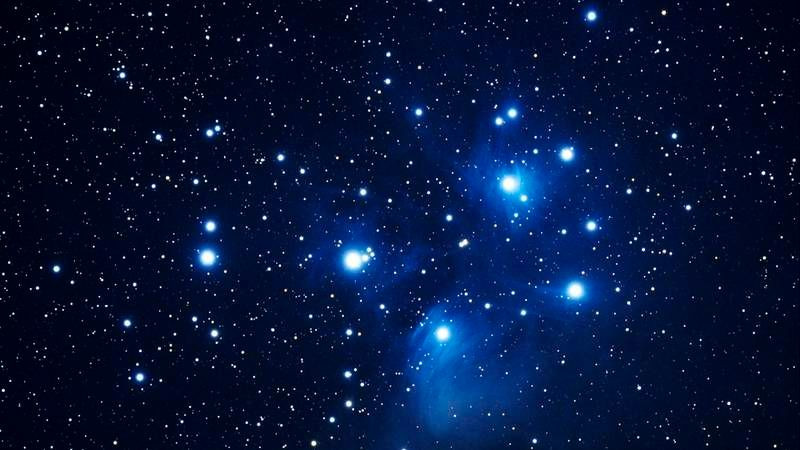 Waitākere College celebrated Matariki in many ways, first up was the popular game Ki o Rahi
The game of Ki o Rahi stems from the legend of Rahitutakahina and Tiarakurapakewai. It is a sport played with a small round ball called a ki. It is a fast-paced game incorporating skills similar to rugby, netball and touch.
It is essential that when learning the game that the puurakau (story) is also learnt.
The story demonstrates that the sport is much more than a game. It is a tribute to our ancestors, our language and our culture. Read the story of Ki o Rahi here or find out more about this game and its origins on www.kiorahi.com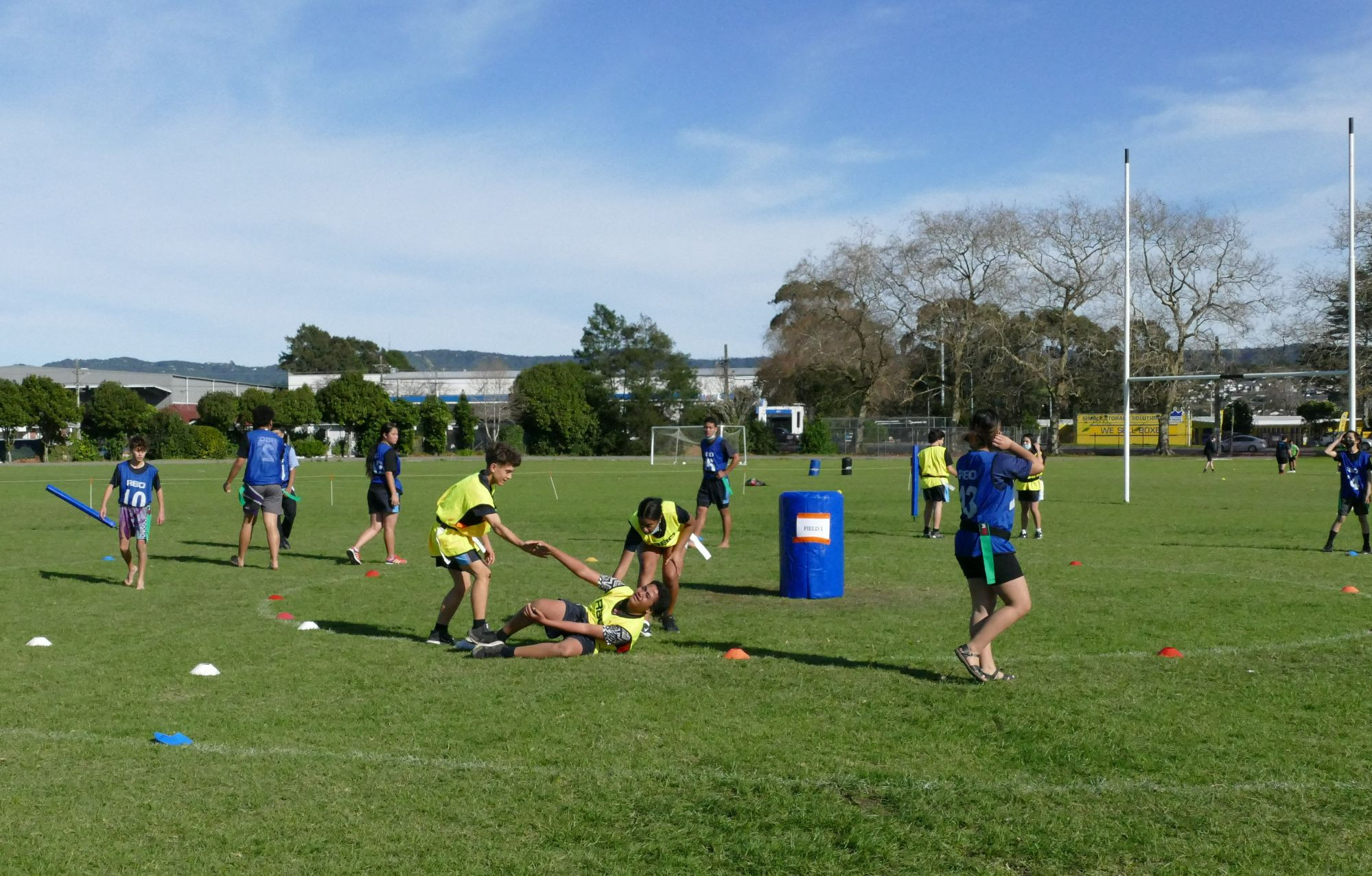 The Library
As well as a display of all the amazing books on Matariki, (all available to borrow) June and Frances in the library have the always popular coloured stars, each person can choose a star and then write their special message on the back, it could be in remembrance of a special person in their life or a wish for the future. The library is then adorned with these beautiful stars.
There is also the colouring competition, with prizes to be won!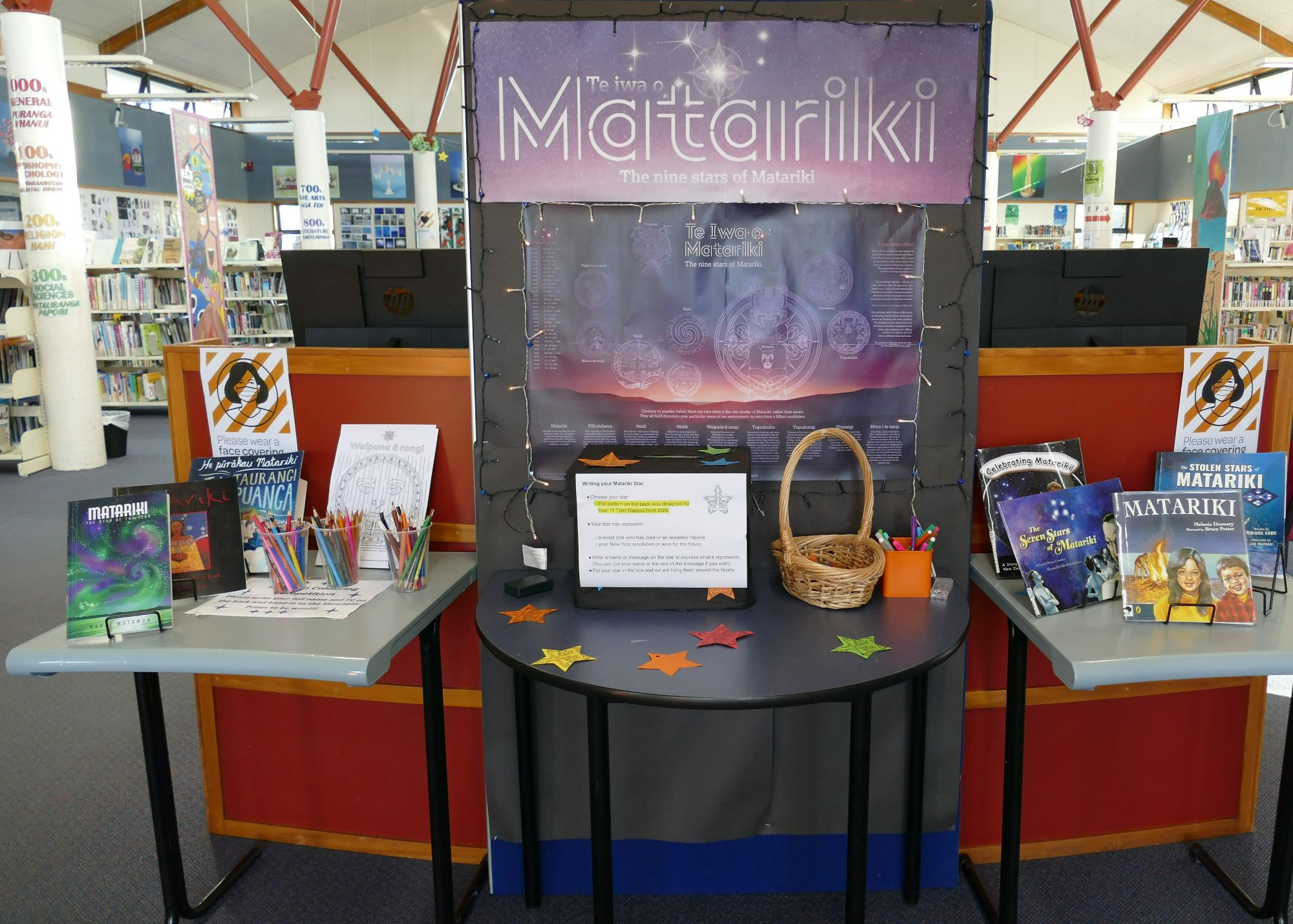 Matariki Block Challange
As there are 9 stars in the Matariki Constellation Whaea Pearl challenges blocks to decorate with all things about their assigned star, lots of research and creativity went into the amazing displays around the school.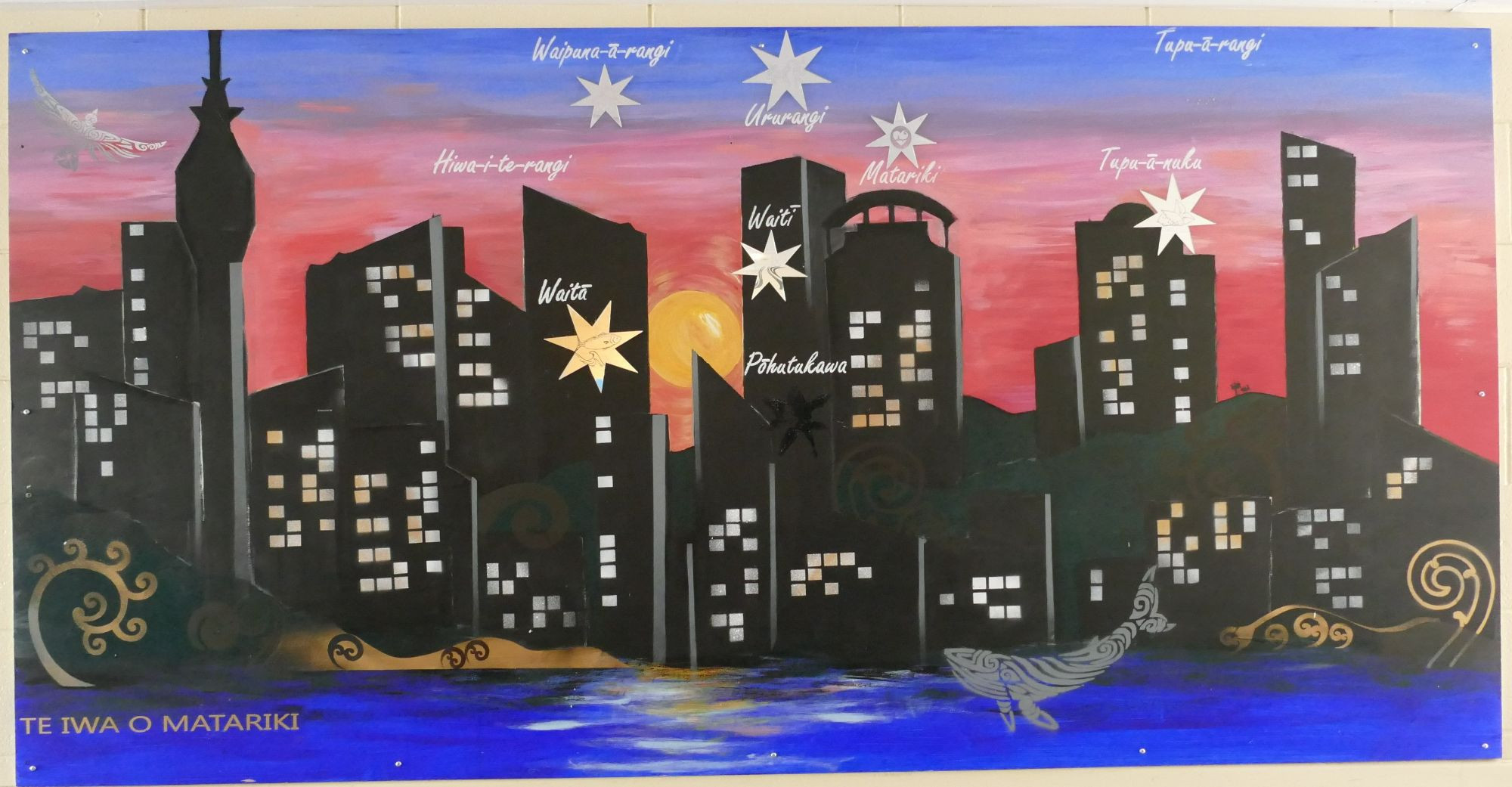 The ISC
As Matariki is celebrated by sharing kai with friends and whānau, the ISC enjoyed a shared lunch together and took pride in the amazing decorations they created for the Matariki Block challenge, the walls, and ceilings were overflowing with stunning designs, colourful artworks, and fairy lights.