Pink Shirt Day is an antibullying campaign that celebrates diversity and creates environments where all people can feel safe, valued and respected.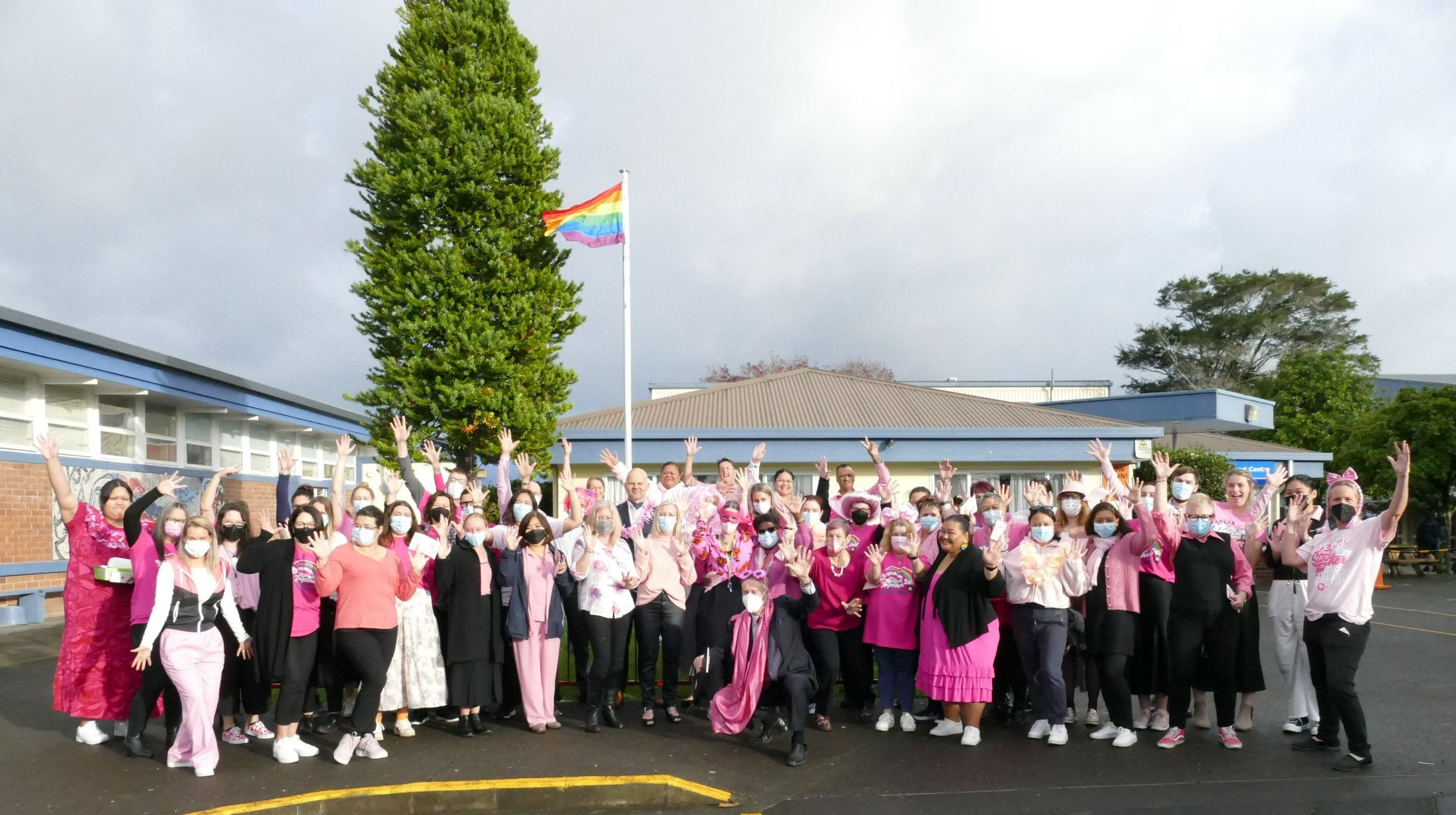 Celebrated annually around the world, Pink Shirt Day began in Canada in 2007 when two students took a stand against homophobic bullying after a peer was bullied for wearing a pink shirt. In Aotearoa, Pink Shirt Day works to create schools, workplaces, communities and whānau where everyone feels safe, valued and respected.
Led by our Associate Principal Olivia Fugmann and our PSSP team, the staff at Waitakere College dressed in pink to show their support and celebrate diversity.