The College celebrated books and reading with our first ever Reading Week from 8-12th August. What a week it was!!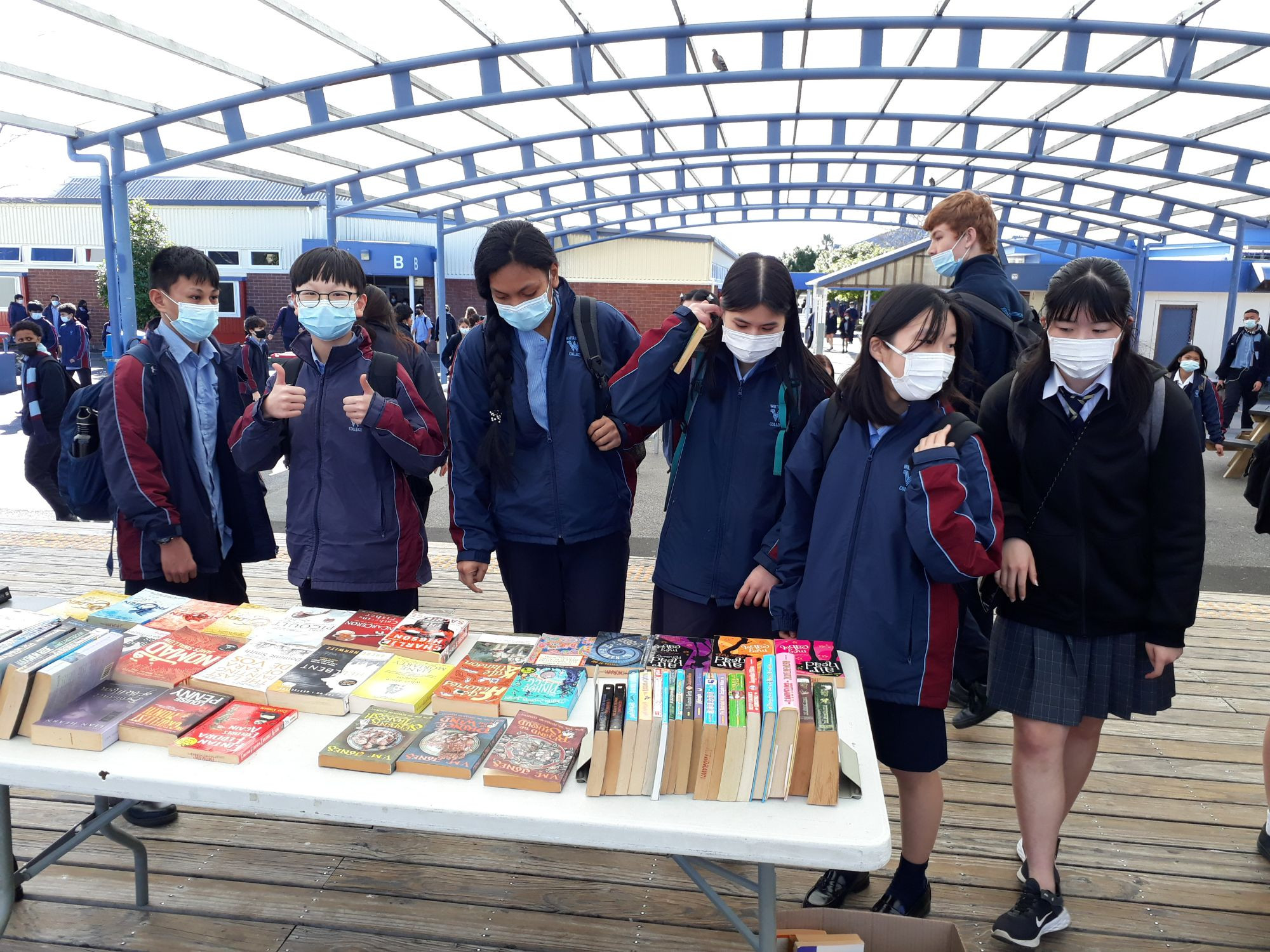 There were lots of fun activities promoting reading, including our Big Book Giveaway on Thursday. Several hundred books were donated and students were able to choose books to take and keep… for free!! It was a very successful event with only a few books left over at the end.
Many teachers commented on how fantastic it was seeing students reading at lunchtime with no cell phones in sight!
Also very popular was the Short Story Quiz. Several hundred entries were received and the winners were Ronan Colliss 9E, Shanaira Sundram 10l, Zuhairah Aktar 9E and Maia Masters 10W.
We also had some beautiful colouring competition entries from our friends in the ISC. The winners were, Jeremiah Faoletonu, Brody Harris and Mo Siyad.
The week wrapped up with an inspirational visit from local author David Riley aka the Reading Warrior, his goal is to get young people reading again, to inspire them with positive and inspirational stories from New Zealand and the Pacific and to encourage them to write their own stories.
David presented his Read to Succeed workshop to 4 English classes. David gave us all some wonderful reminders on the importance of reading.
Reading helps us discover things we never knew about ourselves

We all have a seed inside that needs to be nurtured so it can grow into what it's meant to be
David challenged students to read one book a week so they can reach their full potential.
He left us with the powerful thought "You're more than you think you are and reading will help you get there!"
You can learn more about David Riley and his incredible books here https://readingwarrior.com