Every Friday 5pm - 6:30pm At Boulder Co (next to Mitre 10 at North West)  It is completely free!!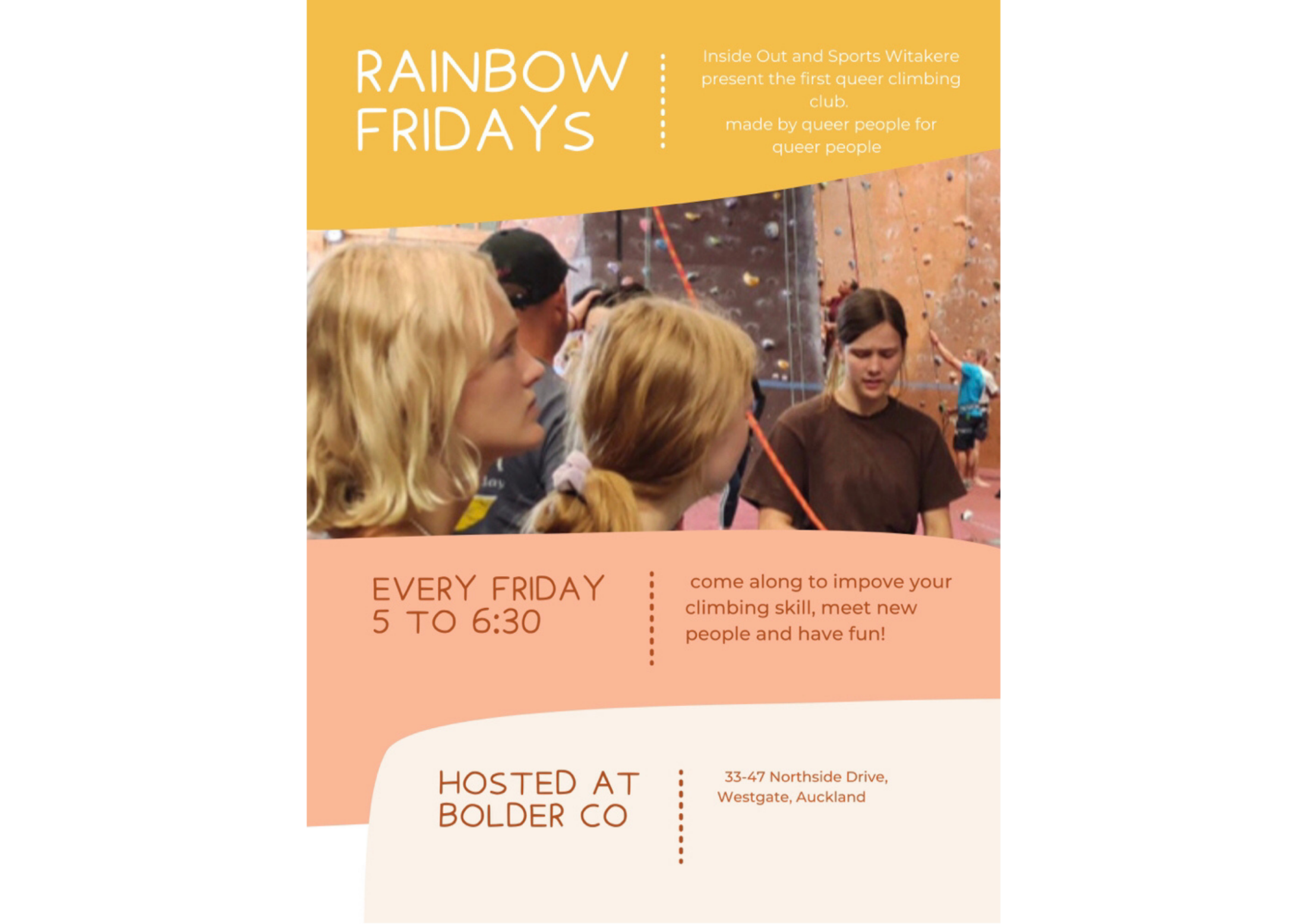 A social group aimed at giving rainbow youth in New Zealand a safe and fun environment to get involved in sport. The group is primarily run, organised and coached by other rainbow youth.
All are welcome! If you've never climbed before or don't know what it's about, that's OK too. We are focused more on meeting people and having a good time, but it's also an amazing way to get into the sport. Just show up on Friday!