Some of our 1st XV players were lucky to attend this inspiring event.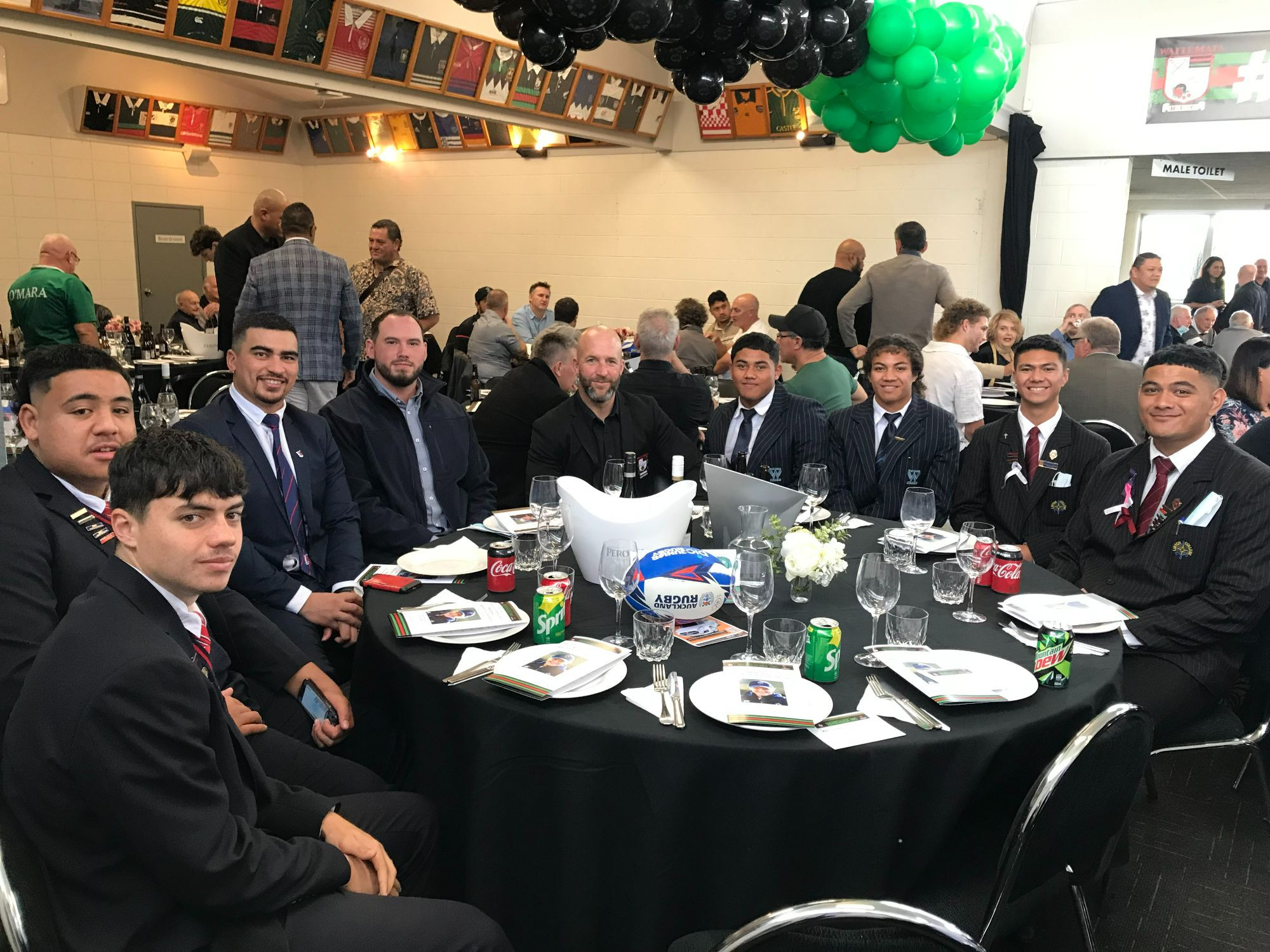 Last Friday our wider rugby community celebrated at a luncheon with former Irish Coach, All Black Selector and at the time of the luncheon acting All Black Coach, Joe Schmidt.
Schmidt coached the Irish for six years from 2013 and his reign included Ireland's first two wins over the All Blacks. He then came home to New Zealand in 2021 and then went on to become the Acting All Black Coach.
Coaches and players from Waitākere College, Liston College, and Kelston Boys shared a table at this luncheon.
Waitemata Rugby Coach, Brent Semmons organised the day. Brent Semmons, Paul McGrath, and Blues Coach Craig McGrath are all past pupils of Waitākere College.
Waitākere College 1st XV players Tevita Aisea, Lemo Afamasaga-Vavao, and 1st XV Coach Ethan Nisbett pictured with Niko Jones (Moana Pasifika), Sir Michael Jones, Peter Tuberty, Adrian Choat (Blues), Sione Ahio (Blues), Soane Vikena (Blues) were all excited to attend.
With his wealth of knowledge, Joe Schmidt gave an inspiring speech about sport, education, and life. This was an exciting and memorable event and we all felt privileged to attend.