Our Kolisi o Waitakere celebrated our Sāmoan Language week and Independence Day with a march from our school library, down Rathgar Road through to the flag pole. The Sāmoan Language classes led the march, with the SAM 301 students leading the Lotu. The flag ceremony was raised by the Services Academy. This ceremony was well attended by staff, students and our aiga.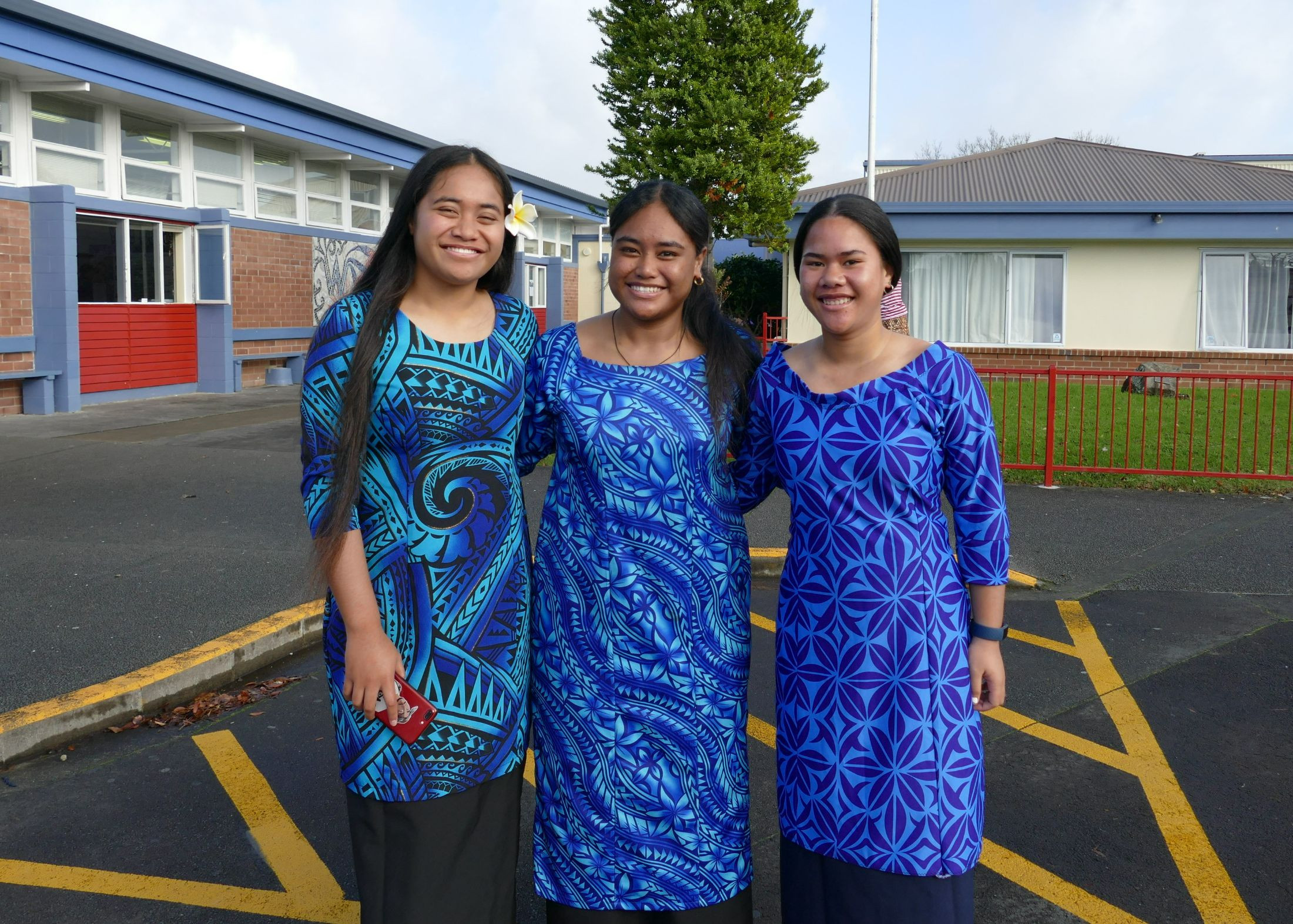 Our parents came along to the library to participate in our day's celebrations and took part in our 'Ava ceremony, led also by our Year 13 Samoan students. The 'Ava ceremony is an indigenous practice throughout the Pasifika, for Sāmoans, it is a ceremony to set the mood for the day, welcome and acknowledge those present, give thanks to our ancestors, and give praise to God for bringing everyone together. A colourful, fun, and moving day, celebrating, remembering, and paying homage to our ancestors that have paved the way for us all. It was also a time of reflection and gratitude for our Samoan diaspora here in Aotearoa and also paying homage to Tangata Whenua.
Celebrating Samoan Language has become a tradition here at Waitākere College, it recognises and celebrates the diverse cultures within our school, and more importantly, it allows our Sāmoan students to celebrate who they are as Sāmoans by showcasing their culture, language and it helps strengthen their identity!
Fa'afetai lava to all those that came and made it possible. Fa'afetai lava to the Service Academy students and staff, the NZ police, families, and teachers for their alofa and continued support.
Ia manuia le vaiaso o le Gagana Sāmoa, ma ia alofa le Atua ia tumau pea le fa'amanuiaga iā te outou uma.