Daniel Kohunui has just completed an Advanced Leadership Camp run by the New Zealand Defence Force.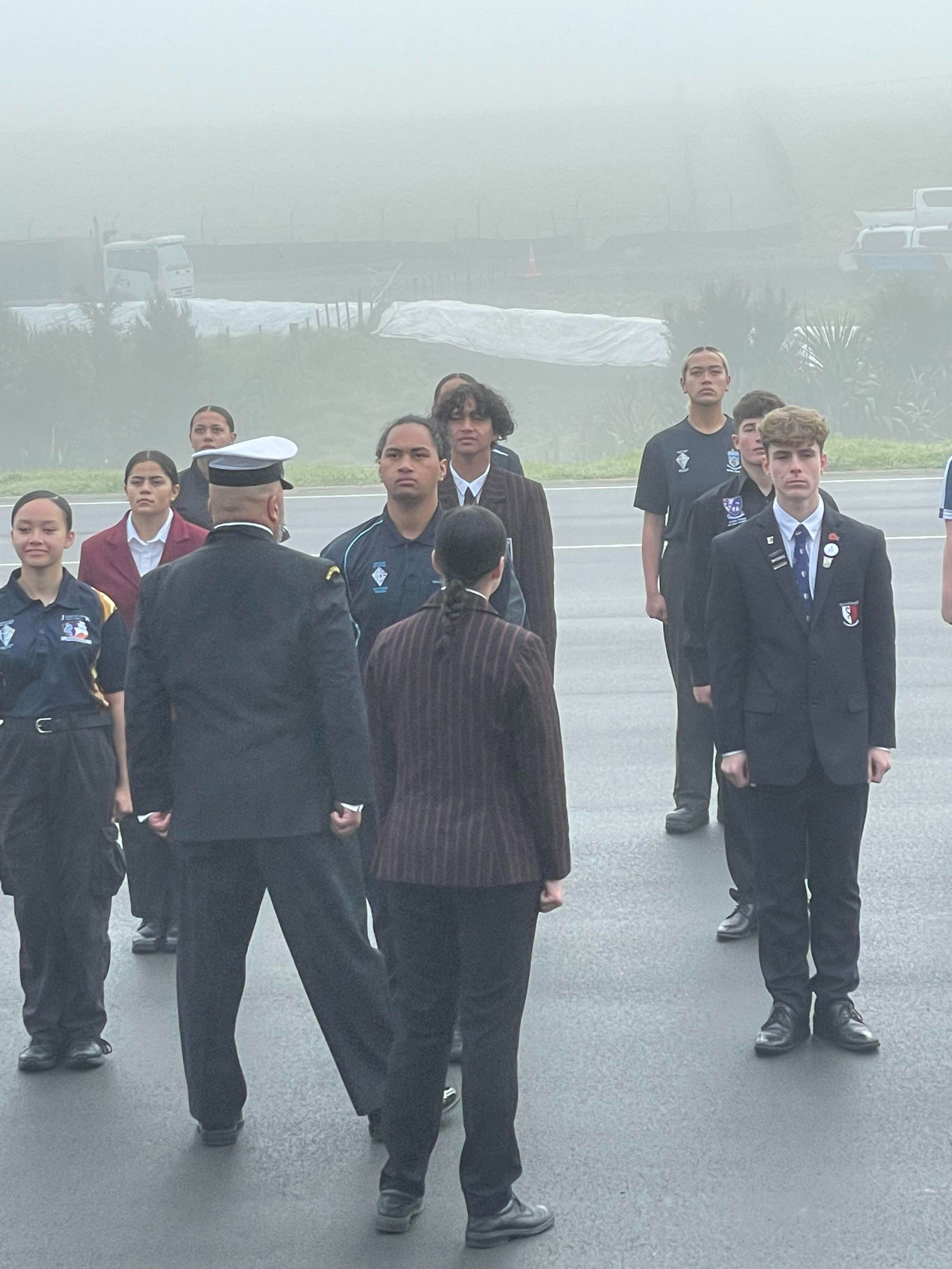 Over 5 grueling days in August, Daniel took part in a number of physical and mentally challenging activities in order to enhance his leadership skills so that he can take up a leadership role within the Year 12 Service Academy.
The camp culminated in a graduation parade overseen by Royal NZ Navy Warrant Officer Ngahiwi Walker (Former Director of Kelston Boys Service Academy). Pictured here on parade being inspected by Warrant Officer Walker.
Daniel says of his experience "This was my first experience working under the New Zealand Defence Force. They took me out of my comfort zone and I was able to see how far I could push myself. I met a lot of good people from other schools and we learnt a lot about how to work together and get through the Leadership Course as a team."