Navera is an affordable eco-friendly shampoo, conditioner and soap bar business run by year 12 students of Waitākere College.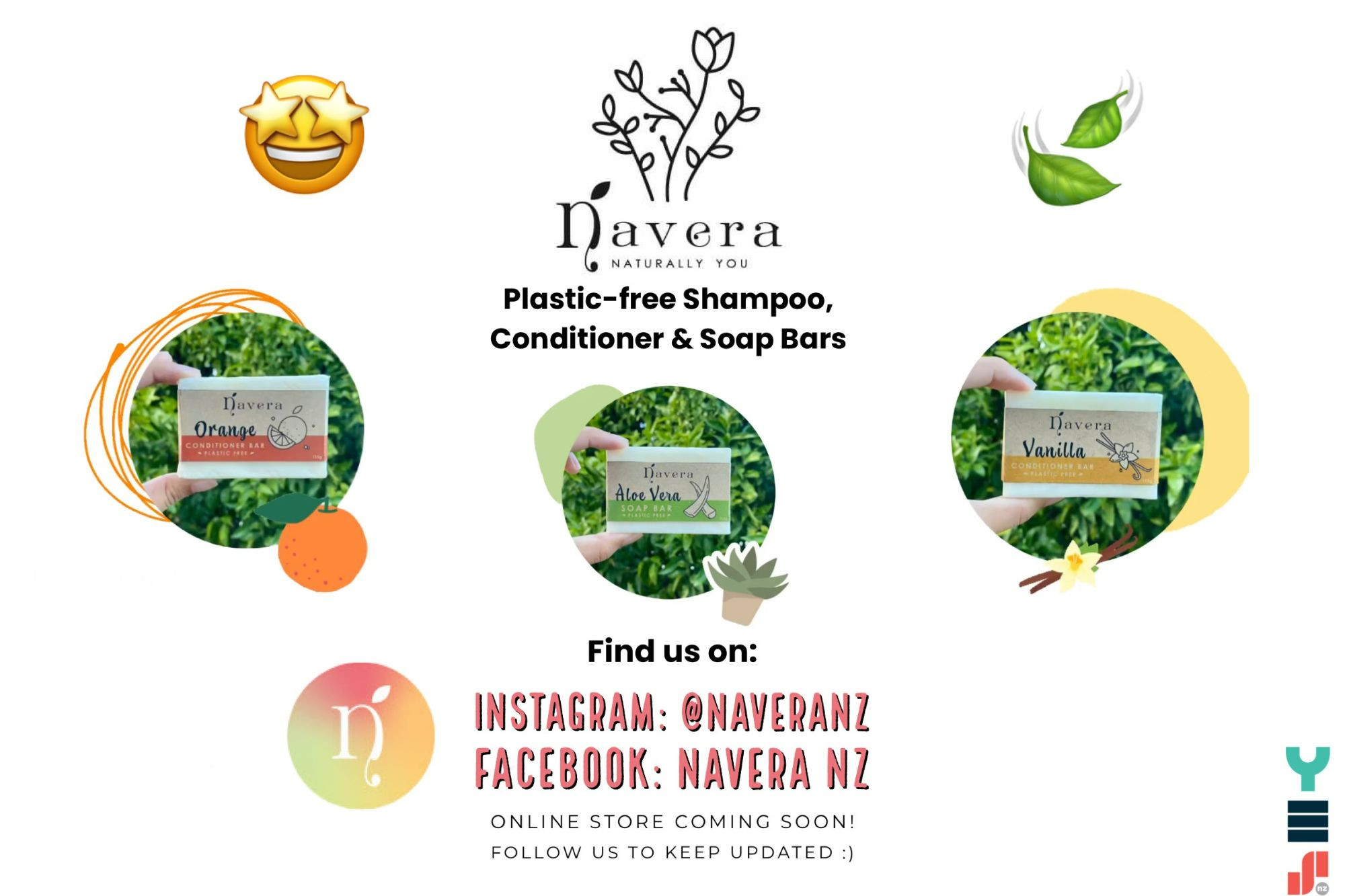 Navera is run by 4 year 12 students from Waitakere College. Our names are: Alexa Lansang (CEO), Astin Lee-Philipps (Finance), Xiana Khan (Production), Maziah Nottingham (Marketing).
We are an eco-friendly company offering a plastic-free alternative to shampoo, conditioner, and soap in the forms of bars. With our bars, we strive to encourage people to reduce their plastic usage and vision a future where plastic is not dominantly used like it is today. We are heavily driven by the state of our Earth and how plastics have a huge negative impact on our nature, animals, and most importantly our future.
Figuring out how to produce the bars ourselves was a big challenge, but after hefty research and prototyping we were able to find a suitable way to do so. We use conditioner, shampoo and soap bases, and additional ingredients such as shea butter and coconut oil to further improve the products. We package our bars in glassine paper, and label them with kraft paper, making it 100% recyclable.
We hope to help people realise the importance of reducing their plastic waste, and at least start small to reduce their plastic usage in a small area of their life, such as switching to plastic-free hair care! We are also raising money with each bar sold to donate to Hair Aid at the end of the year. Hair Aid is a charity organisation that helps those in poverty in third world countries to learn how to cut hair. With this knowledge, they are able to start a career and earn money for clean water, food and living expenses. With each bar, 20c will be donated to Hair Aid.
For more information contact us at [email protected] or @naveranz on Instagram and Navera on Facebook
Written by Alexa Lansang