Three promising authors have won top honours at the first Waitākere College Flash Fiction writing competition.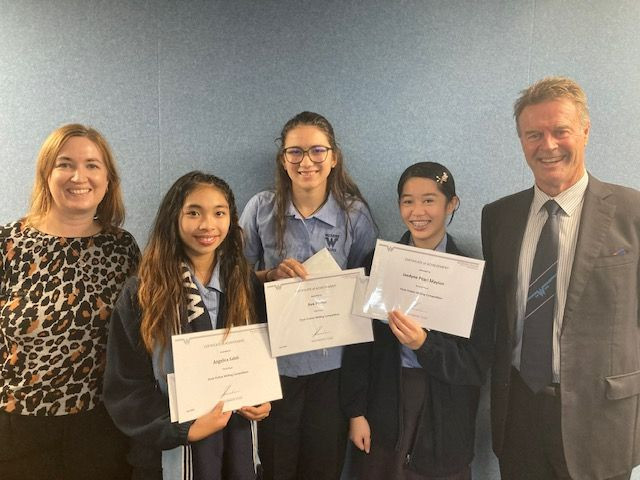 The winners come from a group of 20 Year 10 students who were selected to attend the Flash Fiction workshop. It taught pupils to write short stories less than 1000 words long. This opportunity was funded by the Matatuhi Foundation, which works to support literacy in New Zealand. Participants had four weeks to continue crafting and polishing their submissions following the event.
Ava Porter won first place and was awarded $150 in prize money. Judge Ronnie Pankova-Karadjov, a published author, described her winning entry as "a gripping, vividly told story with some masterful descriptions."
Jaedyne Pearl Mayion came second and took home $100 for her story. Ronnie said it was "a great little flash, with an unexpected twist and a beautiful and sad ending".
Angelica Sabili received $50 for her third-place prize on a date gone wrong. "This is an interesting story with an unexpected twist and a great ending," Ronnie said.
Pictured from left: Teacher Claire Kenny, Angelica Sabili, Ava Porter, Jaedyne Pearl Mayion, and Principal Mark Shanahan.
Congratulations to all students who entered their work. There's plenty more to come from these outstanding young writers.