Cover girl Emra Anson repping the school beautifully in her Waitākere Blazer wearing a mask created by Jessy Bethel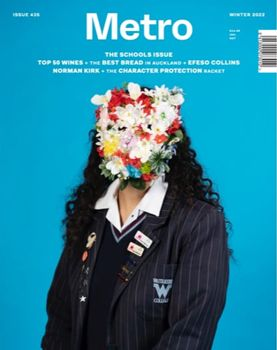 Metro Magazine, issue 435 is the annual schools issue, Images of Lathan Pekeur and Emra Anson were shot in the school studio by Artist Edith Amituanai and are scattered through an article about creatives in schools.
The Creative Director wanted a masked student as that is how education has been in the last year.
Metro magazine goes on sale Friday 24th June.