Congratulations to Cheshna Naiker and Kaiden Van Kam who have been selected for the Auckland Under 16 hockey squad.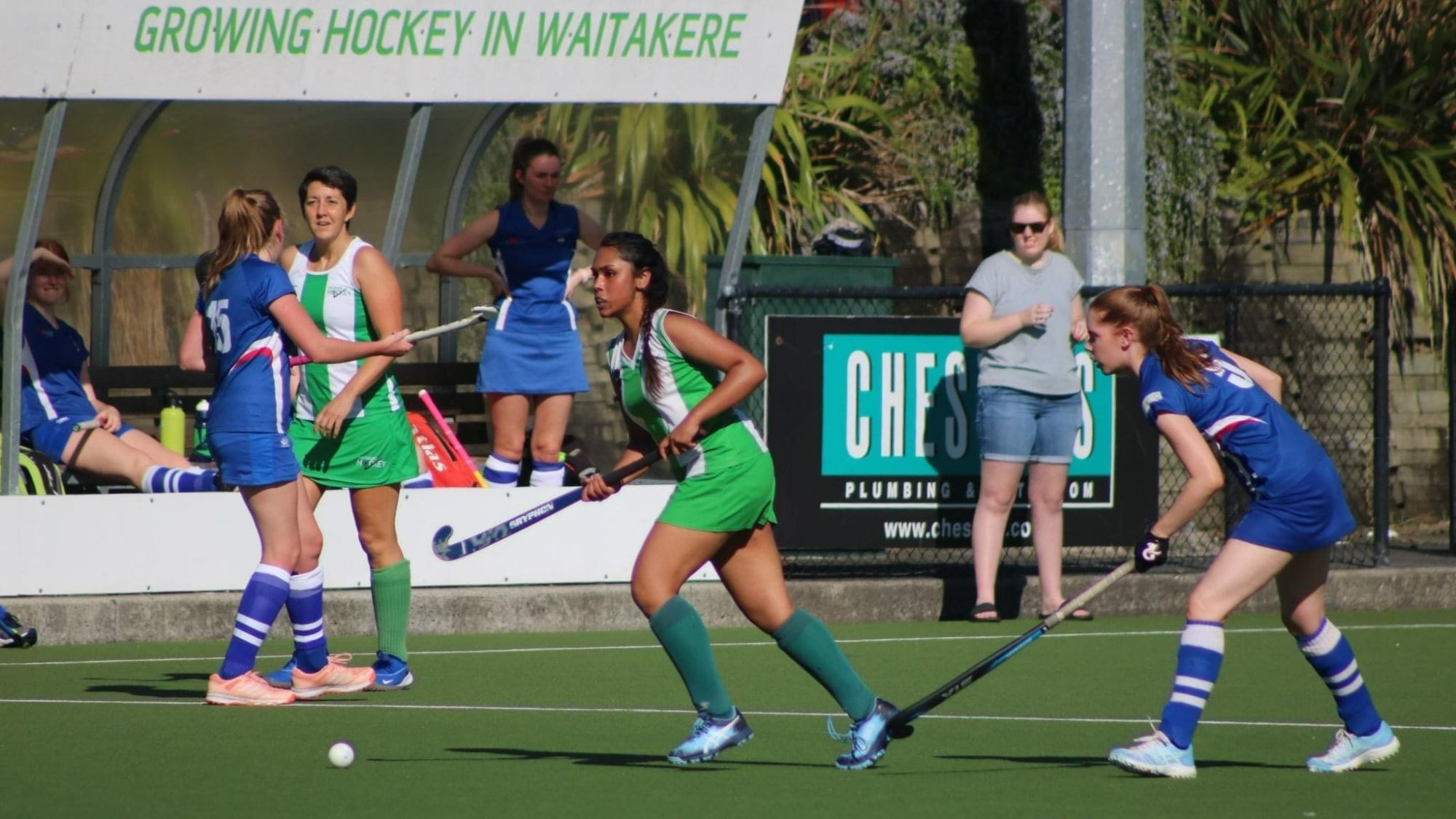 Cheshna (first picture, green uniform) and Kaiden (second picture red shirt) train six times per week and went through three weeks of trials to earn their selection. They will compete at the National Grant McLeod tournament in October at the International Hockey Stadium in Albany.
Cheshna Naiker, a year 12 student as well as a co-coach of Waitākere Colleges' mixed Hockey team says "hockey has become a big part of my life, from the moment I picked up my first hockey stick to the present day, it is something that holds deep meaning to me, personally, it is no longer just a sport but more so a passion.
For the last nine and a half years I've been playing for the Waitākere hockey club, which is based down at Henderson High School. It is a true blessing to have built bonds with the diverse community over there, the constant support and respect they show have made the club go from just a club to my second home.
Being both a former goalkeeper and current field player has broadened my understanding of the sport, giving me the skills of individual skills and strategising for the play of the game.
Every week, at least 5 days are spent down at the turf, whether I'm training, coaching, supporting, or competing, I wouldn't trade it for anything else.
Being able to play hockey for the school is an amazing opportunity, it not only enables us to contribute back to the school but also gives us the chance to get to know the different backgrounds and stories of the individuals around us.
Hope you all come down to support our games which take place every Wednesday, or even give this sport a go!"
Wednesdays game times vary so keep an eye out on our Sports Fixtures page for game times