Two of our staff, Whaea Frances Campbell and Bruno Zarins, were welcomed into the teaching and school community of Avondale College on Monday, 2 May.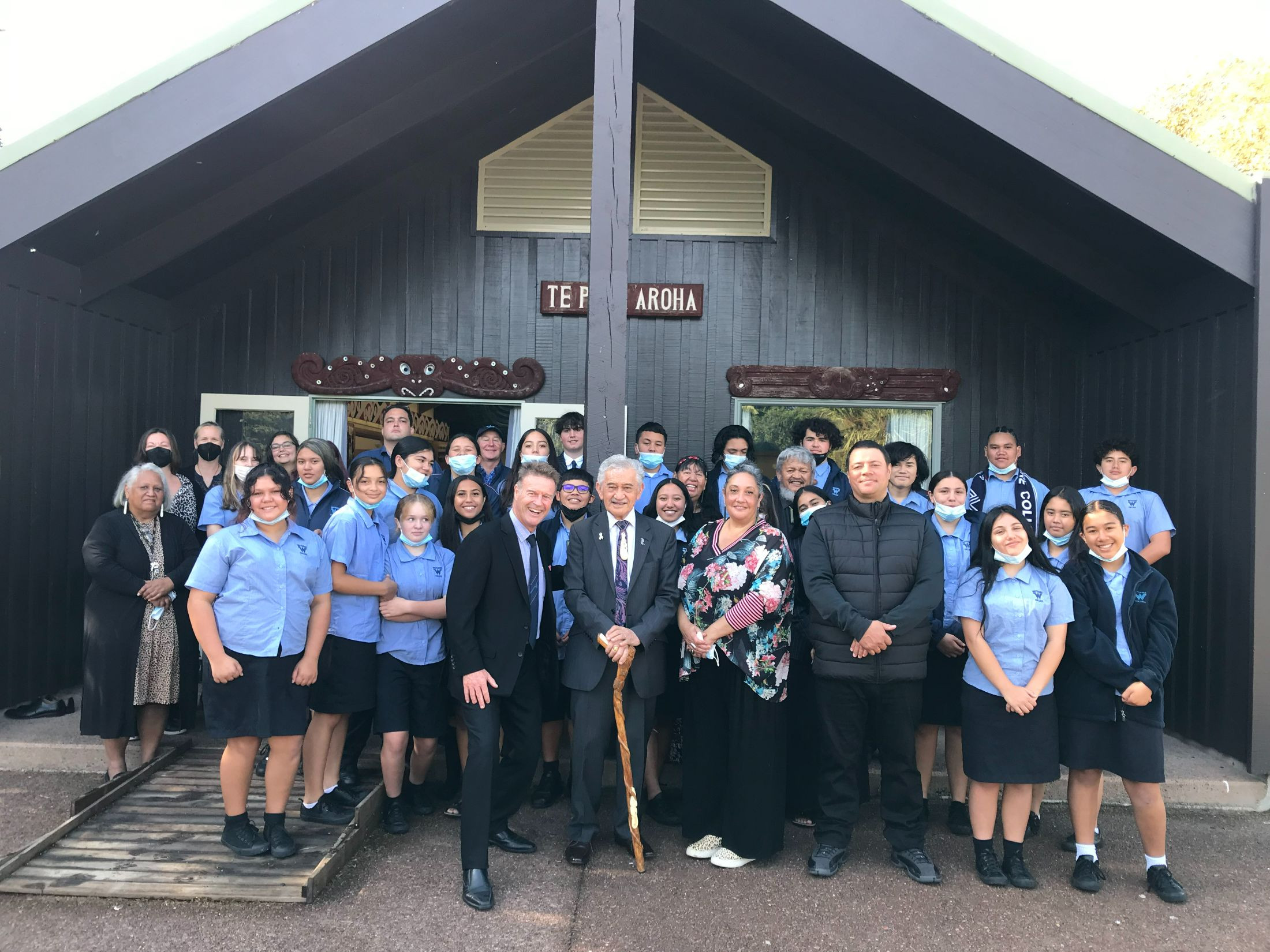 Leading the pōwhiri was Kaumatua Patrick Taylor, Warahi Paki and his wife, Kuia Linda Paki, along with our Rūmaki students, year 13 English class students and key staff who worked closely with them.
Our staff and students once again acknowledged the mana of leadership and influence of Whaea Frances over her 18 years at Waitakere College. Whaea Frances helped us create a more focused relationship-based approach to our teaching, which helps encourage student voice and life experiences, making the content more relevant.
The opportunity for a pōwhiri, such as on this occasion, acknowledges the value of our teachers, students, family and whanau in our community and that of Avondale.
Strong schools, strong community - strong community, strong schools.
We wish Whaea Frances and Bruno well in their future careers.