A group of Year 11 students have been selected to join a mentoring group facilitated by the Graeme Dingle Foundation. We had our first session with guest speaker Josh from Rhythm and Vines in Week Two. Josh walked the students through the process of organising a lineup for a music festival. The students had a great time trying to select a lineup for their festival with a $10 million budget.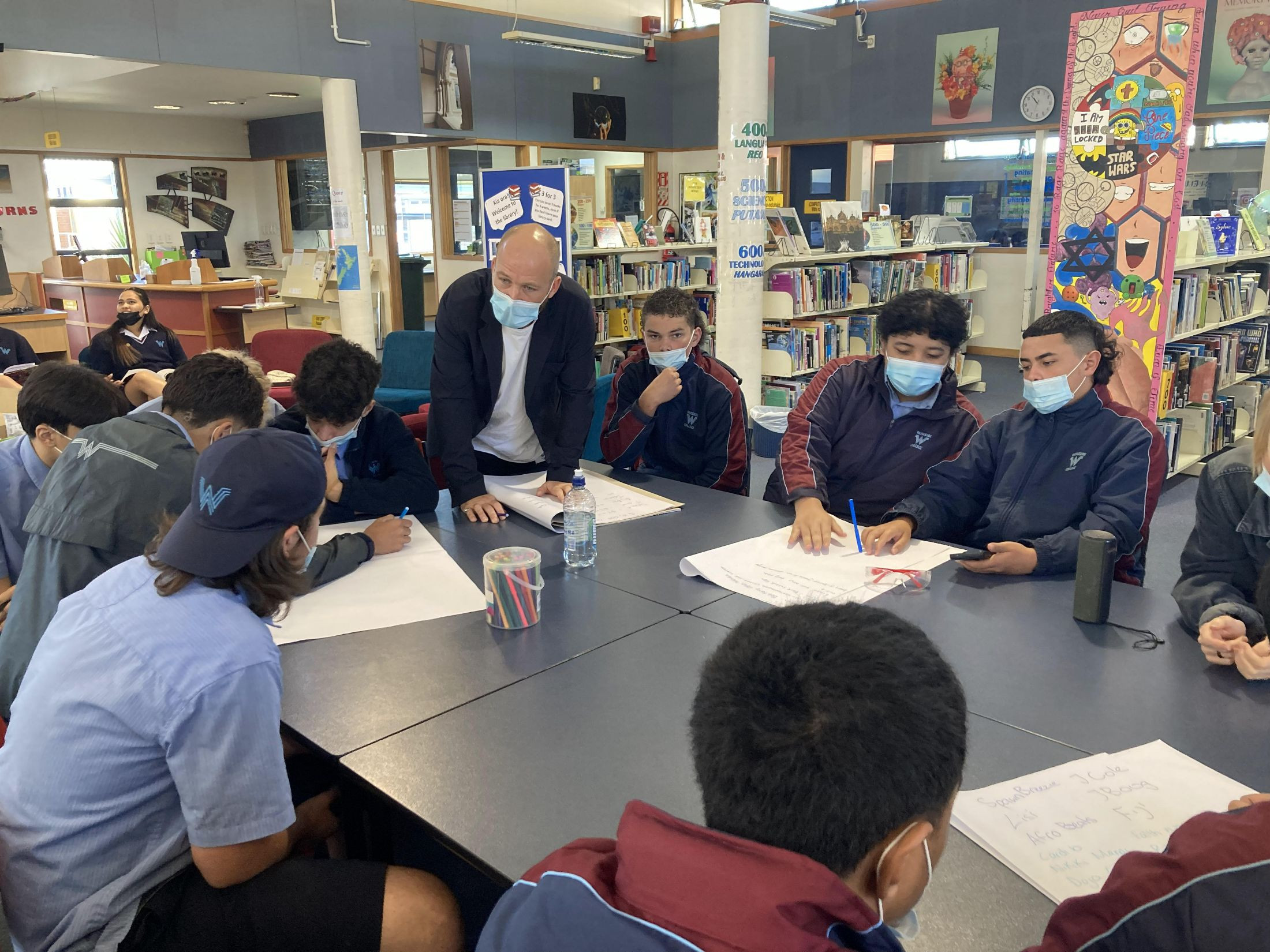 The group meets once a week to work on the following outcomes:
Acquire skills relevant to work readiness
Change attitudes and perception
Provide relevant, authentic industry experiences
Create a positive vision for the future
Increase motivation and effort to take the next steps
Create a strengths-based perception of self and others
Develop realistic expectations
Our second session was with Grace from Baobei jewellery and comedian/producer Joe Daymond. Grace and Joe spoke about their personal journeys trying to figure out what they wanted from a career and their steps to success. The big takeaway from the session was changing our mindsets from thinking 'I can do this or that' to 'I can do this and that'. The students had a great hour making necklaces and chatting with Joe and Grace about their hopes for the future.
I want to thank the students for being so open to embracing the opportunities that this mentoring group provides them and for the respect they have shown our special guests. - Lucy Gardyne, Year 11 Dean.