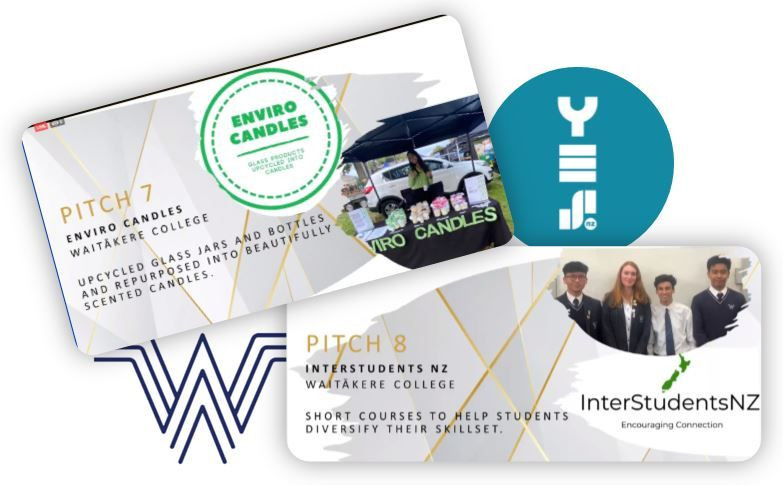 Waitākere College Students For The Win - At YES Awards!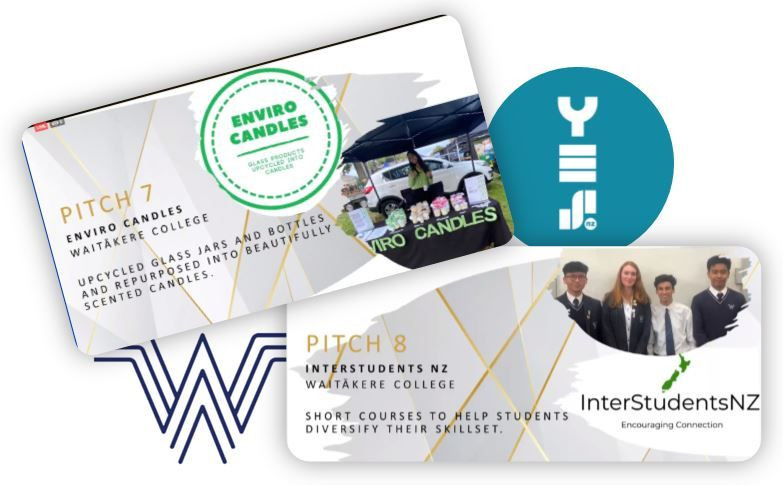 YOUNG ENTERPRISE REGIONAL FINAL PITCHES were held online on Friday. There were 8 businsesses in the final - with two of our very own Waitākere College students.
The Awards ceremony commenced at 3:30pm on Friday where the businesses "pitched" their business to a panel of judges, who at the end of the pitch asked the students questions about their business.

After 1.5 hours of waiting for the judges to deliberate, the results were announced and Waitākere College students dominated the results!

Excellence in Promotion Award - InterstudentsNZ
Paying it Forward Award - InterstudentsNZ
West Auckland Individuals of the Year (3 were awarded in total) - Mackenzie Roskruge
West Auckland COMPANY OF THE YEAR:
2nd PLACE:
ENVIROCANDLES
Sonam Shankar
Amazing achievement as a sole trader.
Website: https://envirocandles.mystorbie.com/
1st PLACE:
INTERSTUDENTSNZ
Mackenzie Roskruge, Kim Sreng Keo, Russle La Morena
Website: https://interstudentsnz.com/
Massive success from our entrepreneurial students and therir supportive teachers. CONGRATULATIONS from us all.