A morning of celebration as we officially opened the newly renovated hall, Jackson Auditorium - Te Tiakihana Whare Tāpere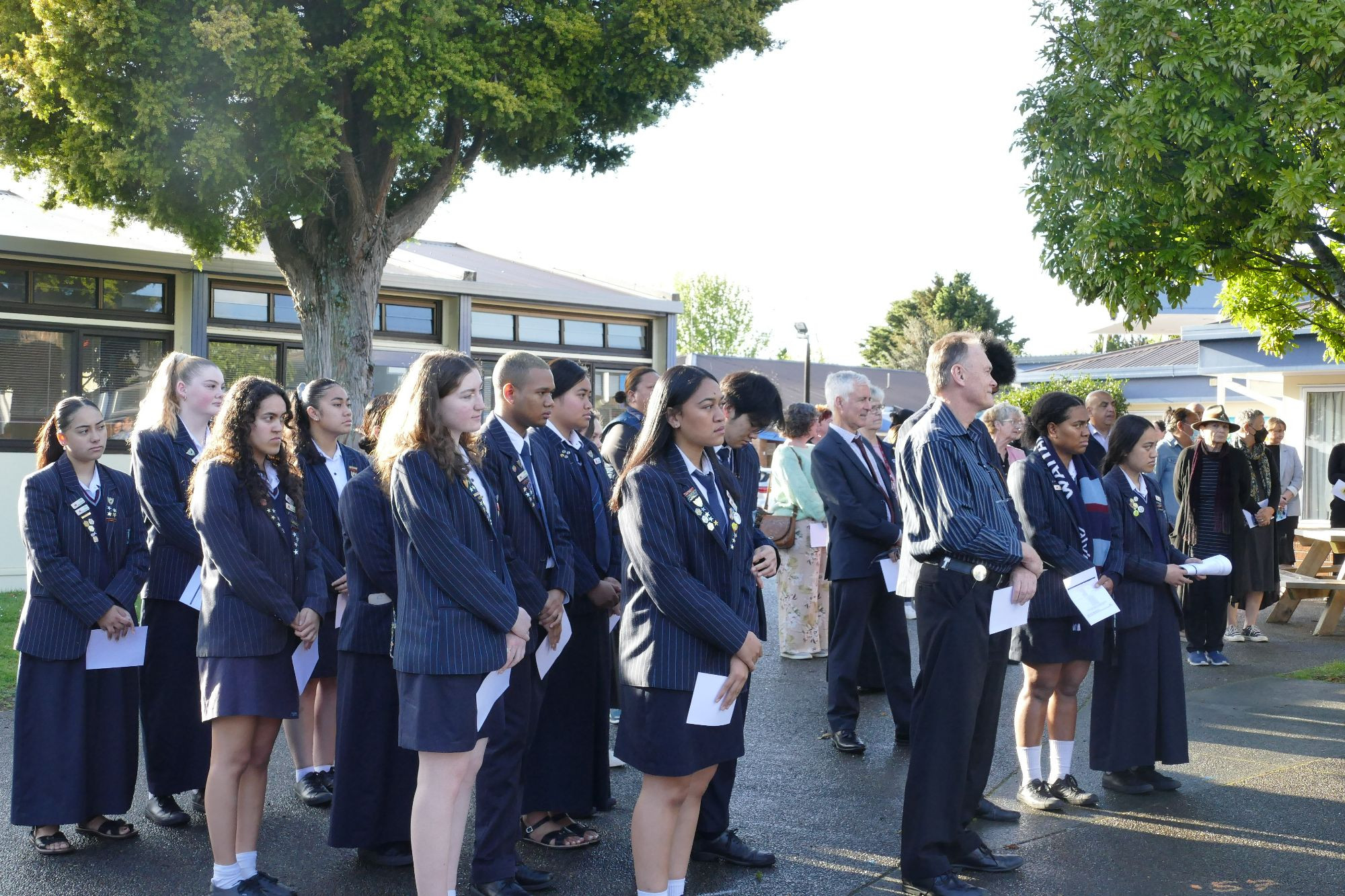 Our Hall (known as the Jackson Auditorium, named after the founding Principal here) is where memories are made for students, staff and their families: it is the venue for assemblies, awards ceremonies, exams, exhibitions, talent quests, fundraising events, reunions, and drama/ dance/ musical performances and teaching throughout the years.
It was built in 1986 on the site of the ex-wine cellar (our school site was originally a vineyard!) when the school was barely 10 years old. Although parts had been added over the years it was getting tired and needed a different roof design to address water-tightness issues. Not to mention that it was getting very small for our growing roll and student families!
A project has been worked on since 2017 to improve and extend the hall, culminating in a period of construction that started before Term 1 this year. 'Everyone who has touched this project has added something better' says projects manager Kath Kemp, 'it is a real testament to the spirit and manawanui of all our Friends of Waitakere College that we now have such a facility to be proud of'.
We have really missed having access to this important place while construction was ongoing, so the blessing to re-open the hall was keenly anticipated. And what a great event it was, with guests including past pupils, Charitable Trusts board members, Councillors, Ministry of Education, project management company Watershed and building company Construction Management Group.
Kaumatua and Kuia Warahi and Linda Paki led the blessing and waiata, and 4 of our students spoke sincerely about what having the new hall means for them in their learning journey.
Principal Mark Shanahan gave a great tribute to the whole team, including Head of the Music Dept and of our Performing Arts Academy, Stephen Nightingale, who has taught in our school for the past 41 years. Stephen has been integral to all the musical productions, events and teaching that has occurred there in this time.
Jackson Auditorium has also been blessed with its Maori name Te Tiakihana Whare Tāpere
With upgraded bathrooms and kitchen, new drapes and AV equipment, and extra tiered seating, positive and lasting memories of life at Waitākere College can now continue to be made.