Another successful Cultural Market day was held on Wednesday 6th July.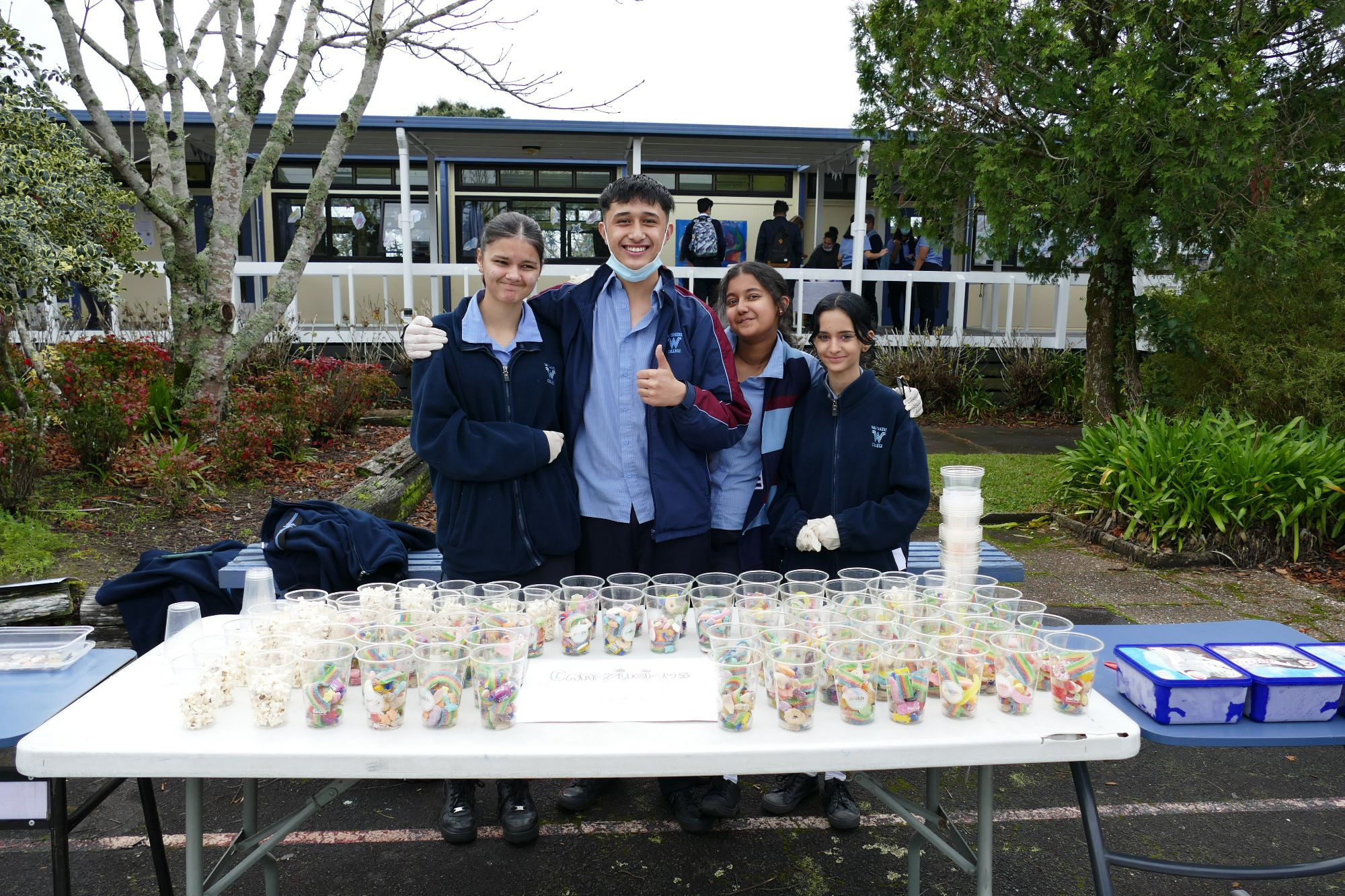 This groups Cultural Market Day was even bigger than the last with 14 stalls of delicious food. Just like the previous one, Students descended upon C Block courtyard as soon as the lunchtime bell rang.
The popular Sushi stall and the classic Kiwi favourite, the Sausage sizzle were the first to sell out within 10 minutes of opening.
Other savoury dishes included fry bread burgers, loaded fries with bacon and a range of toppings, and homemade lasagne was a great lunch on a winter's day.
A huge selection of sweet treats was also popular, Oreo cake, churros, slices and cakes were sold quickly along with the crowd favourites of cream donuts with jam.
Panikeke, a traditional Sāmoan small round pancake, tastes like a beautiful blend of donuts and pancakes, often drizzled with chocolate or caramel sauce was also a huge hit with students and staff alike.
The Commerce students learned so much on this project from coming up with their business idea through to the planning and execution on the day.
It was a high-pressure sales environment as stalls only had the lunch period to sell all their products. Preparation was key and students learned that the more they could prepare the food ahead of time, the more they could concentrate on sales once their customers arrived.
Some stalls over-stocked their goods and some stalls underestimated how popular their dishes would be, but every stall made a profit and more importantly, every student learned valuable real-life lessons.